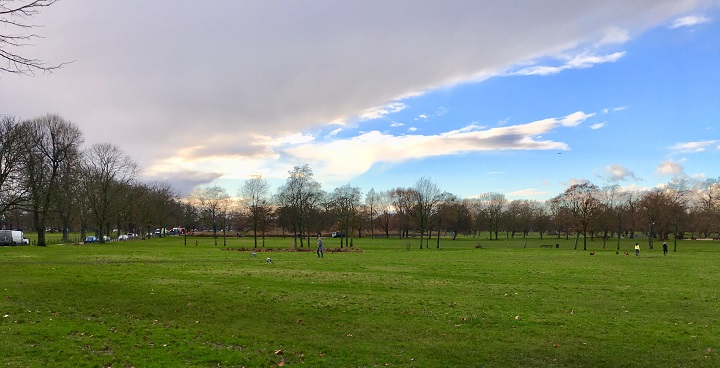 Winterville had a very successful five-and-a-bit weeks' run on Clapham Common.  With more family-focused activities this year the event proved very popular with all age groups.
Restoring the Common
Winterville's doors closed on Sunday December 23. Next step is to agree the work the event organiser's contractors have to do to return the Common to the condition it was before the event.
Ground assessment
As with all events, ground reinstatement costs are covered by the event organisers, not public or Council-funded. By Monday January 7 a full site assessment and an independent agronomist report will be complete. EventLambeth and Winterville then undertake a full ground assessment on Tuesday. Talbot Landscapes will be managing the reinstatement of the site.
Additional measures
EventLambeth report a vast improvement in the condition of the ground compared with last year. The team monitored the build, operational and load out periods.  Throughout all stages we observed a safe and well run site, for both public and staff. Additional measures were put in place this year. Three key ones were:
Increased ground protection
Robust vehicle management on site
All built structures elevated with temporary flooring – ensuring a gap between floor and grass for air circulation
Encourage the grass to grow back
When any event comes off Clapham Common, you see lush green grass, yellow grass and brown areas of surface mud on top of grass. It's likely that over the coming weeks work will done to fill holes and break surface dirt to encourage the grass to come back through, subject to weather conditions.
Improved protection
Winterville has, due to additional ground protection measures and robust management, had less impact than last year. With contractors now on site to prepare the ground for reinstatement and mild weather conditions forecast, we are confident the areas will show improvement soon and the Common will fully return to public use much quicker than before.