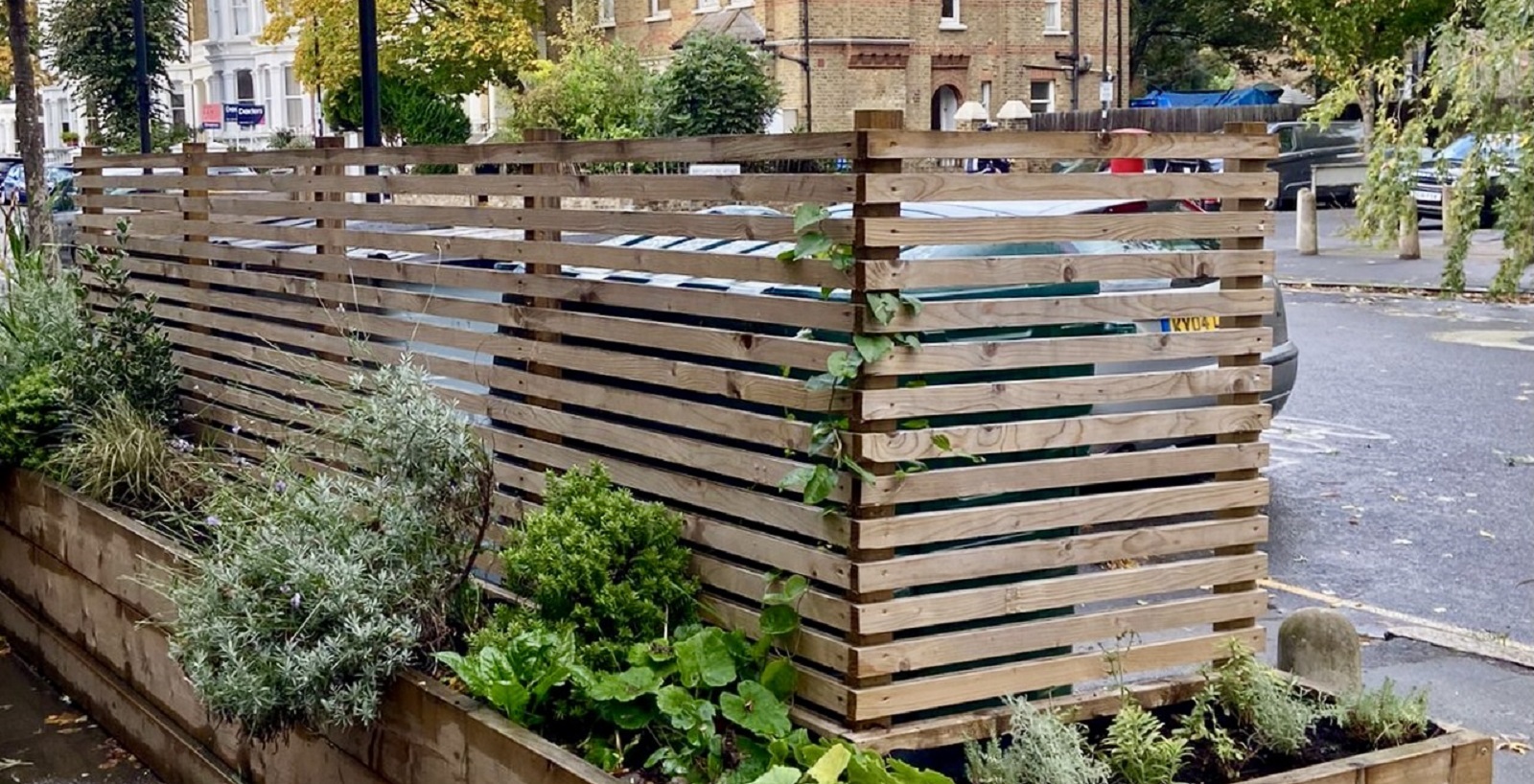 A collaboration between Lambeth Council, The Friends of Gipsy Hill and environmental educators, Father Nature  will deliver a creative greening project screening commercial bins from view as part of a street-long landscape of new planters. This will support Gipsy Road's shops and restaurants by making the environment more customer-friendly.
Biodiversity and community
James Crispin Swayne – Father Nature – said: "'The planters will not only be aesthetically pleasing by disguising the bins, but will bring much needed biodiversity to the area, as well as providing a platform for community engagement".
A landscape on a street
Lambeth will install the custom-made screens  that feature climbers growing over trellis, surrounded by herbs, grasses and flowering plants disguising the commercial bins, but not interfering with their use.  Father Nature said: "We plan to arrange community planting parties to encourage people to think of Gipsy Road as a landscape as well as a street".
The line of desire
"When Father Nature creates a garden, one of our first questions revolves around what we call the 'line of desire' – a route that takes you from one place to another in the most stimulating and enjoyable way. We are not just creating camouflage but 'islands of green that will grow with the years and vary with the seasons'.
The Friends of Gipsy Hill will be looking for volunteers to help with watering and general upkeep in the spring and would love to hear ideas of what bulbs and colours you would like to see planted on Gipsy Road.
More information
The Friends of Gipsy Hill is a local community group that aims to inspire and encourage the sustainable use of local spaces for community wellbeing. In keeping with these goals, Dan Edge – Friends of Gipsy Hill said: "It's been fantastic collaborating with Lambeth Council and Father Nature to find a creative way to improve the streetscape and create an enjoyable, greener space for the community and local Businesses" . Find Friends of Gipsy Hill on facebook, Twitter, Instagram or Email gipsyhillfriends@gmail.com to get in touch
Father Nature is a landscape gardening company and social enterprise with a difference. We believe in access to nature for all, wherever you live. Our work brings people together to create, improve or expand public areas, community and private green spaces for living, learning, growing and playing. We connect city folk, young & old, with the potential of London's growing spaces, with nature, with each other.