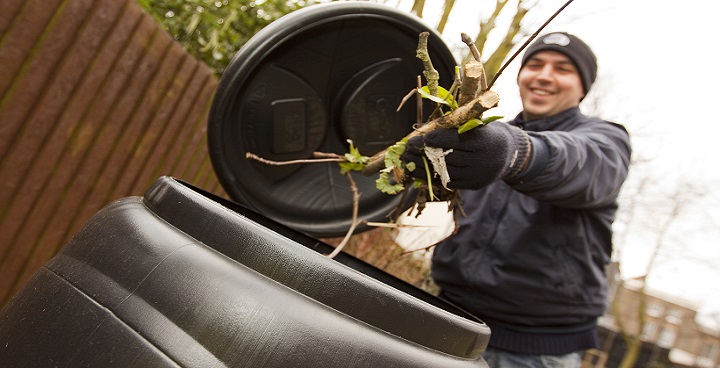 With autumn almost upon us, the time has come to prune, trim and prepare the garden for next year.  But what should you do with all the debris? Instead of seeing it as waste, think of it as the magic ingredient that with very little work, can be recycled to give you a free supply of top quality compost.
Simply throw it into a compost bin and over the winter months it will produce an environmentally friendly compost that when added to the garden will suppress weeds and retain moisture in the drier months.
How to start composting
We have teamed up with Getcomposting.com to offer a selection of home compost bins and wormeries at subsidised prices, starting at just  £14.98 (RRP £39).
There is also a Buy One Get One Half Price Offer, adding extra value to those who team up with a friend or neighbour to buy a bin.
Getcomposting also have some very special offers on a range of other green goodies including water butts. To see what's available visit www.getcomposting.com or call 0844 571 4444.
More information
For general information on recycling and waste in Lambeth please visit our website www.lambeth.gov.uk/recycling
Alternatively, please visit Lambeth Environment for the latest news, or to sign up and receive news straight to your inbox.