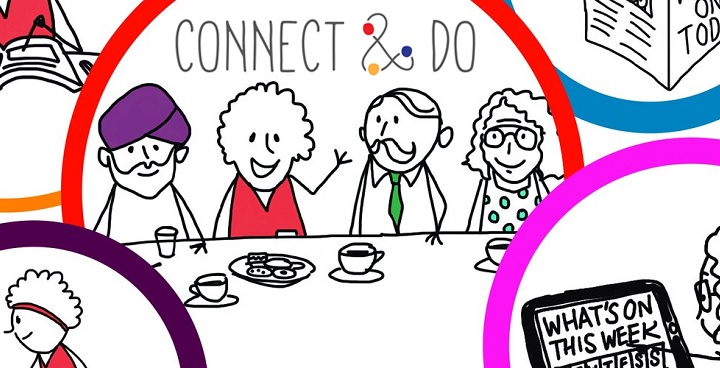 What is Certitude?
Certitude is a charity organisation which provides personalised support across London to people with learning disabilities, autism and mental health support needs, as well as their families and carers.
Community Connecting
Community connecting is a dynamic team within Certitude that supports members of the community who are socially isolated to connect with other local people around shared interests. We do this by building their confidence, using a flexible coaching approach that focuses on rediscovering and identifying people's qualities, interests and aspiration; and in the process, help people feel more connected with their community.
Connect & Do Space
One way in which we aim to help people feel more engaged with their community is through holding free community activities at our Connect & Do Space. These activities are a great way for local residents to socially engage with others in their area, as well as discovering or practising any passions or interests they may have, without the usual deterring price factor!
All activities are free and held at Connect & Do Space:  107 Railton Road, Brixton, SE24 0LR – Anyone is welcome!!
Activities Timetable
Art Mondays: Every Monday 12pm-4pm with Jeff Krouwel
A creative drop in whereby you can have a chat, do a sketch, drink a cuppa and get inspired.
Choir: Every Monday 6pm-8pm with Edward Henderson
Brixton Harmonies is an inclusive community choir that brings people together through a love of singing. Everybody is welcome!
Life Drawing: The last Tuesday of every month 6pm-9pm with Poppy Majer
A life drawing art therapy class with a model for anyone using Certitude services including family/carers/friends and staff.
Coffee Afternoons: Every Friday 4:30pm with Loy White
A friendly get together to meet new people and chat over a cuppa or coffee and light refreshments.
Friends Connected: Every Wednesday 4pm-6pm with Ahmed Karaifi Salim
Enabling people to explore the value in themselves and support to build self-confidence and connect with others.
Gardening: Every Tuesday 1pm-3pm with Gardener Annike
Gardening sessions for everyone – no experience needed!
English Classes (ESOL): Wednesdays and Fridays 10am-12am with Francis
Improve your English in a warm and welcoming environment.
Sewing: Thursdays 2pm-4pm with Jeff Krouwel
Guided projects for beginners. Materials and machines provided for people who want to work on their own creations and share ideas in a bright and friendly environment.
For more information:
Email: peernetworklambeth@certitude.org.uk
Telephone: 020 7737 2888
Twitter: @ConnectAndDo