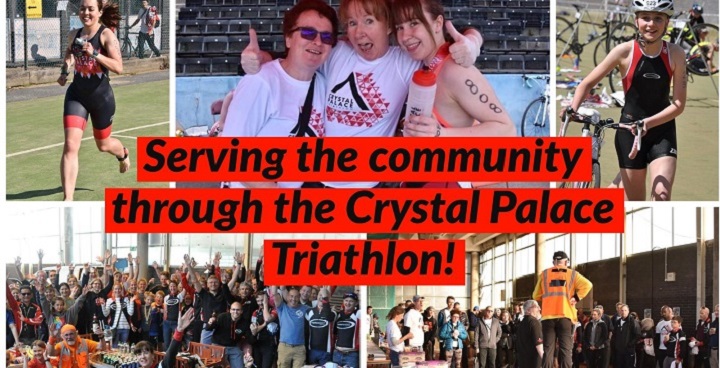 With a very special place in London's annual sports calendar, postponing 2020's Crystal Palace Triathlon put unprecedented pressure on the club's ability to offer affordable training sessions using local swimming / athletics / velodrome facilities.
Affordable and active
Coaching and training for juniors costs the club considerably more than adults members – but juniors inspire family members to get running, cycling and swimming too. Subsidy will help make membership fees more affordable and make an active lifestyle even more accessible within the local community.
Record of achievement
Crystal Palace Triathletes juniors have already achieved so much – like qualifying for London teams, being selected for the England Talent Squad, training to become qualifies coaches, and holding the British under-17 record for 5000m. Chairperson and coach, Audrey Livingston was voted this year's BBC London's Unsung Hero.
Being there to help the community recover
Crystal Palace Triathletes launched a £20,000 crowdfunder for hep to keep the club afloat with the longer-term aim of being there this summer to help the community recover from COVID-19. Pledge rewards for community funders include yoga / pilates sessions for cyclists, private coaching, video analysis of swimming and running techniques portrait photography, and cookies.
Targets met and stretched
The triathletes met their original target on March 23 with over 60 days for the appeal still to run, and have now set a £5,000 stretch target to fund more training and more fitness activities for local people. Crowdfund Lambeth pledged £5,000 towards the £20k target.  Sport England also contributed £8,000.
 More information
To donate to Crystal Palace Triatheletes, see their crowdfunding website  
Crowdfund Lambeth is a platform to support community projects making our borough a unique place to live, work, learn and do business. The project must demonstrate strong local support shown through a vibrant crowdfunding campaign. To be considered for match-funding from Lambeth Council, the project must also meet some simple criteria and contribute to one or more of the borough plan priorities:
Sustainable growth: a growing economy that everyone benefits from.
Resilient communities: communities that are thriving and connected.
Promote care and independence: people have support to live well and independently.
Place: Make Lambeth a place people want to live, work and invest.
To find out if your project or initiative is eligible for match-funding see our criteria and apply online