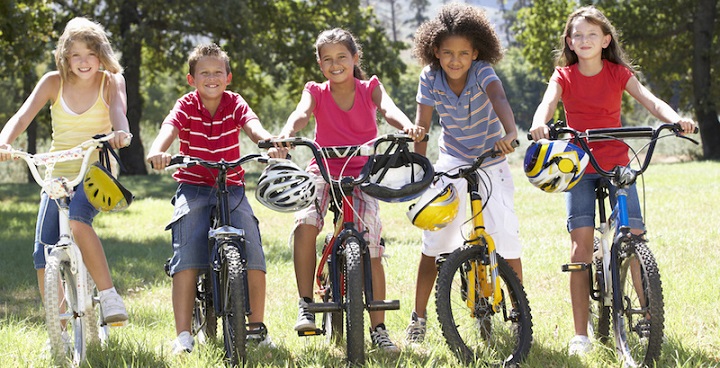 Since 2007 Cycle Confident has instructed over 90,000 people, from Balance Bikes for toddlers, Bikeability ages 7-11, to all levels of adult cyclists – whether cycling to the local store or commuting on London's new cycle paths.
Primary schools have Balance Bike Training in their PE curriculum to support Ability, Balance & Coordination (ABCs) linked to KS1 Physical Development.
Cycle Confident can teach adults and children who have never cycled, to ride a bike in less than an hour.
Why cycling?
It reduces your carbon footprint and provides a sense of success, independence and achievement.
In cities, cycling beats the traffic, often getting you from A to B much faster than motorised vehicles. You can take shortcuts for a more tranquil journey, and soak up the scenery. But it's also fun on weekends as you take to parks or paths with your family.
Boost your health while reducing stress
Physical exercise on your bike is much better than waiting for trains or buses. You control your journey time and there are no strikes. Combine commuting with healthy, low impact exercise and no "overuse" injuries.
Time is money – cycling saves both
An annual travelcard for zones 1 to 2 is £1,320. That's 15km travelling each day (based on TfL's map of London Tube and rail lines).
Assuming 15km a day's wear and tear, you'll pay £100 maintenance cost at most. You can probably get a quality used bike with accessories under £400. So in a year, you save £820! And you don't have to buy a new bike every year.
Because London is flat, you don't need a fast racing bike. Any well maintained basic bicycle will work, from single speed bikes sit-up-and-pedal bikes with baskets, to cargo bikes to carry daily shopping. You can ride in street clothes or for longer distances buy more cycle-specific clothing or accessories to ride in all weathers or conditions. Plus, no fees – the outdoors is your gym.
Cycle to Work scheme
Is your employer with the Cycle to Work Scheme? You can get tax free transport with a budget to purchase your bike and lights, locks, helmet, etc – all tax free! Visit their website.
Training
Find out more about (and book) training including School Courses, 1 to 1 Sessions, Led Rides, Maintenance Classes, Dr Bike sessions or Group cycle training on Clapham Common.
Check the Cycle Confident website to book beginner, intermediate and on-road courses.