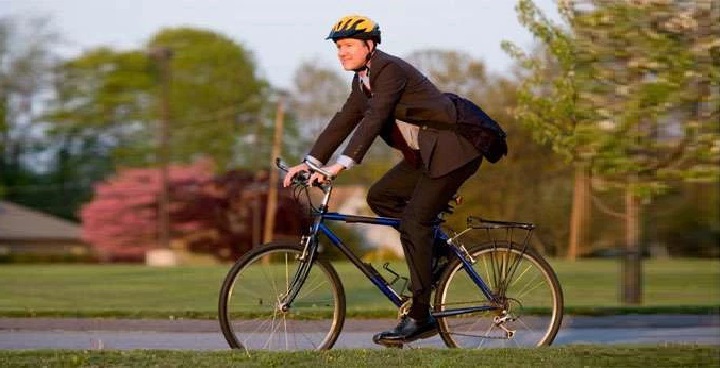 The benefits of cycling.
The health benefits of regular cycling include: decreased stress levels, reduced anxiety and depression, improved posture and coordination, improved joint mobility, increased muscle strength and flexibility, strengthened bones, decreased body fat levels, prevention or management of disease and increased cardiovascular fitness.
Don't have a bike?
There are a variety of schemes which make buying a bike easier than ever! Our "try Before you Bike" scheme, allows you to borrow your choice of bike and accessories for four weeks. You can use it to cycle to work or even to the gym, bike rides with the kids at weekends or however you like within this time.
Throughout the loan period you can take advantage of support such as cycle training, maintenance courses and an all hour's phone line. After the four weeks you will have the option to return the bike or buy it at a reasonable price. Please visit the London Cycling Projects website for more information.
There are also a variety of cycle to work schemes that you can take advantage of. The cycle to work scheme encourages employees to cycle to work and allows employers to reap the benefits of a healthier workforce. To find out more please visit the Cycle to Work website.
Can't ride? Or don't have the confidence to cycle on the road?
Why not sign up to our free one-to-one training sessions to improve your confidence when cycling on the road. Lambeth Council is committed to offering cycle training for all. All courses are tailored to ability and are invaluable for beginners through to daily commuters who would like assurances that they are cycling in the safest possible way. Anybody who lives, works or studies in the borough is entitled to our services and we actively encourage the use of them. To get more information or to book a session please visit the Cycle Confident website.
---


This story was originally published on the Lambeth Environment website, which is no longer online. Environment news can now be read here on Love Lambeth.