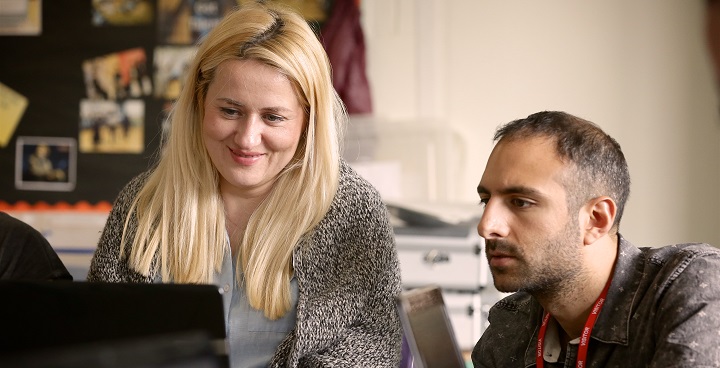 Lambeth Digital Champions is a project that offers families in Lambeth completely free training on using computers, tablets, mobile phones and all things digital.
Learners become teachers
One year in and the team of digital tutors has developed to include local people who started off working on their skills and are now in turn helping others with their new-found confidence and skills.
Where and when?
Our tutors are based in libraries and Children's Centres around the borough of Lambeth and are offering one-to-one sessions as well as six-week courses.
Our fixed weekly sessions include
Keep track of your progress
Our courses give learners the chance to gain certification for their new skills with the Open Badge Academy. This helps you to keep track of your progress in a whole range of skills and can support future job applications.
Feedback from families
We have now run over 130 sessions and provided more than 650 learning experiences. Feedback we've received from people on the training has been fantastic, showing that these skills can really change people's lives:
"I liked putting my email on my phone and screenshot on my Whatsapp. It was fun. I feel safer about my daughter using my phone for internet."
"This course has improved my life in this Digital world and I also came across lovely people with a lot of information in daily life."
"I am dyslexic and find it very difficult when I get stuck on one thing I didn't understand. So being among people that know what they are doing in the Universal Jobmatch helped me upload my CV today. I am very happy with what I achieved."
---
About Digital Champions
The project, which started in 2016, is funded by Lambeth Council and created and run by London Connected Learning Centre to help people learn the digital skills they need to succeed in the modern technological age.
Digital Champions is completely free to join and is run with and by members of the Lambeth community.
Book your training online
email digitalchampions@londonclc.org.uk
Tel: 020 7720 7514
Please note: Regular weekly sessions don't always run during holiday periods – please call 020 7720 7514 to check if we're open,