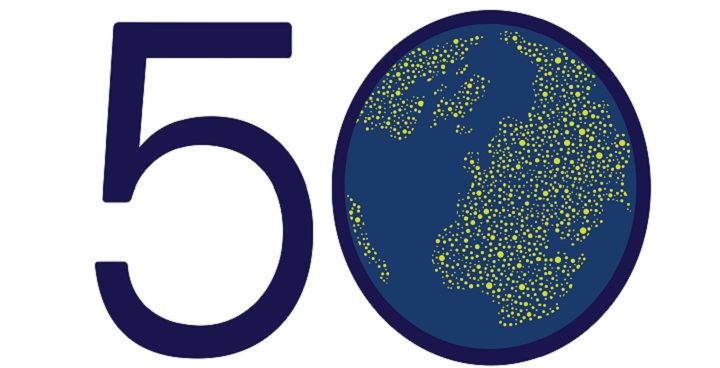 With the coronavirus pandemic keeping most of us at home, now's a great opportunity to take time to appreciate the Earth we live on. To celebrate the 50th Anniversary of Earth Day, we're asking Lambeth to join in raising awareness of the climate crisis by taking action at home.
Kids get crafty
American student Gary Anderson designed the first recycling symbol for the first Earth Day 50 years ago – it's still a reminder that recycling correctly, keeping what you recycle clean and dry, is more important than ever. Have a go at drawing or painting the recycling symbol to stick up as a recycling reminder. Or use 'waste' to create a collage celebrating your favourite thing about our planet?
Waste-free day
Tips to reduce energy and water wastage at home:
Turn off all unused lights and sockets
Switch all electronics off by the plug, don't leave them on standby
Try a digital detox by reducing screen time on TVs, laptops, tablets and phones
Turn off the tap when brushing your teeth
Take shorter showers
Textiles revamp
Rather than binning them, restore clothes from the back of your wardrobe for a new lease of life! Try reworking old bedclothes or curtains into a reusable bag for food shopping.
Use your food
Plan meals with ingredients already in your cupboards, to reduce food waste. Try these recipes – change ingredients if necessary: it's fun to experiment, and it's good for your pocket!
Get composting
Want nutrient-rich soil for your garden? Put those food scraps and garden cuttings to good use with home composting. Order your subsidised compost bin and join in!
Take a nature walk
On your daily exercise allowance, take a moment to appreciate the birds, flowers, etc you  see? With fewer cars, it's easier to listen and look out for urban wildlife!
Make every day Earth Day
On Weds 22 April, join in with digital events for Earth Day fun. Go on doing it – and make every day Earth Day!