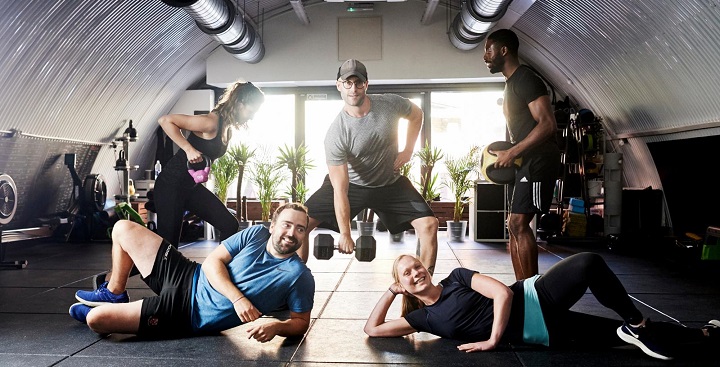 Lambeth studio Fison Fitness in Herne Hill has been providing FREE Instagram classes throughout all the lockdowns (over 800 now, with over 80,000 views!). Their classes are aimed at all levels of fitness whether you are just starting out, or a fitness regular, the classes will push you and look after you.
No equipment needed
All classes are equipment free and options are given for each exercise if you want to make it harder or easier. So all you need is your phone and your smile! All of the classes just use your bodyweight so they are suitable for kids to get join in.
Studio fans' feedback
"The mix of different classes is great for keeping it interesting and working your body in different ways. All of the teachers are really good and make the classes fun. Fison Fitness has a real community feel and there is a lot of encouragement to keep you upbeat. I love it!" -Hayley
"It's the most friendly studio in South London. I was always too nervous to try things like HiiT or Circuits but the trainers were brilliant, incredible, encouraging and inclusive. Everyone in the classes is really welcoming and I've made friends as well as improving my fitness!" -Jassy
Live lessons
As well as the free Instagram classes you can join them live for FREE daily classes. All classes -HiiT, Circuits, Pilates or Yoga are 45mins.  See the schedule for classes online classes. Free workout classes will continue until the studio can safely reopen or group sessions can run in the park. Until then head over and join them live every day through Instagram.
More information
When it's tough to get outside for exercise why not try moving FREE via Instagram or search @fisonfitness.