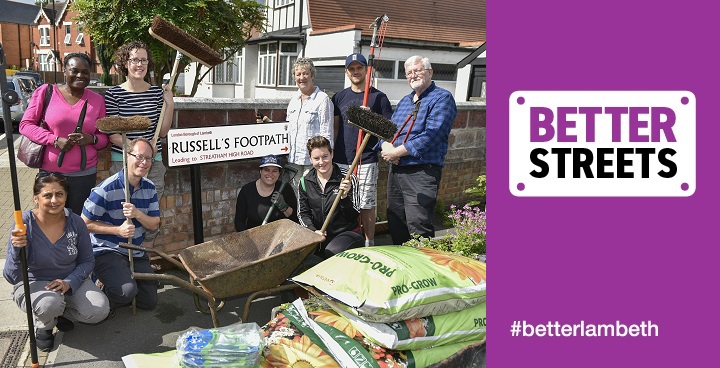 The project is to be relaunched with a new look, and is celebrating with the creation of a brand new community garden in a well-known rubbish dumping hotspot in West Norwood.
Freshview has worked with thousands of residents over the last 10 years, and the relaunch hopes to encourage thousands more to take part.
Word from the Cabinet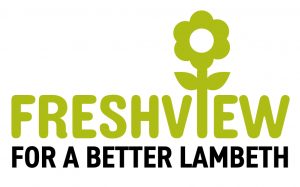 Lambeth's Cabinet Member for Housing and Environment, Cllr Jennifer Brathwaite, said: "Freshview enables residents to take control of their local environment by making the improvements that they want to see.
"The council provides tools, materials and helping hands, but the project works so well because it's led by residents.
"Many streets hold Freshview events every year, and we hope that by showing what can be achieved we will encourage more and more streets to get involved."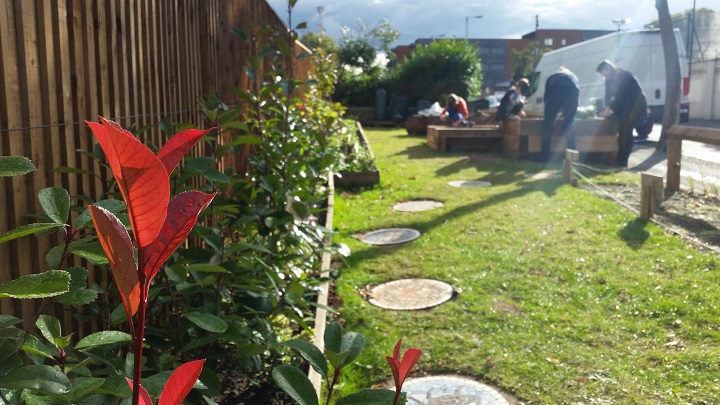 West Norwood Gateway Garden
The community garden will be planted at the junction of Knight's Hill and Chapel Road around the Victorian water fountain, which has sadly become associated with fly-tipping. Local resident and garden designer Tessa Parikian has created a design, and a large and eager team of volunteers from around the area have pledged their support, as have local businesses via the Station to Station Business Improvement District.
'West Norwood Gateway Garden', as it has been nicknamed, will be built on the weekend of March 17th and 18th, and follows in the footsteps of Tritton Vale Pocket Garden, a resident-led project that has transformed a nearby plain grass verge into a beautiful place that the whole community is proud of.
Veolia
Lambeth's waste and street cleansing contractors Veolia manage Freshview on behalf of the council, and they source reused or recycled materials to build raised beds.
Veolia's Senior Contract Manager Steve Verrier said: "Freshview is a great example of the circular economy at work. We collect food waste and garden waste from households, turn it into good quality soil improver and use it to fill raised beds and planters in community gardens such as this. We also use scaffold boards that would otherwise be thrown away to build the beds, so it's all about preserving and reusing valuable resources."
Get involved
To get involved in West Norwood Gateway Garden, or to find out how Freshview could work with you and your neighbours to improve your own street, email Freshview@lambeth.gov.uk.