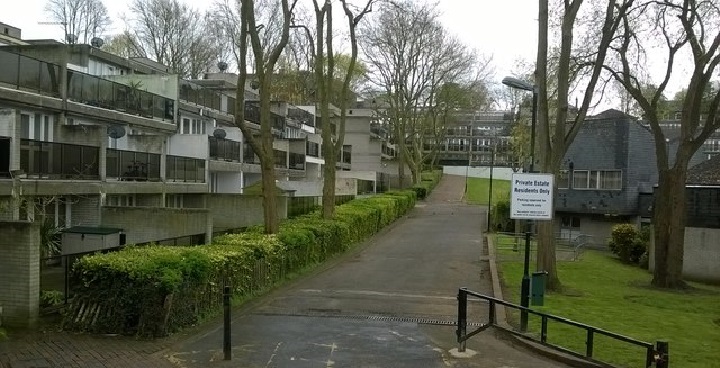 I've been a local councillor for the Central Hill estate since 2010. Over the past seven years while knocking on doors and asking residents what's important to them, the same issues come up again and again. Too many homes suffer from damp, from mould, from disrepair. Too many homes have problems with their drains, the kitchens and bathrooms are dilapidated and need replacing, roofs and water pipes leak. The estate needs at least £18m of investment to bring it up to a decent standard, possibly twice as much by some estimates. Many families are living overcrowded conditions in homes that are just too small and over a quarter of tenants are on the council's transfer list, trying to move away.
Around 18 months ago we started working with residents to look at all the potential solutions. We wanted to work together to see how, despite huge cuts to council budgets, we could provide residents with better homes that they've waited too long for. Nobody underestimates how difficult and stressful that uncertainty has been, or how disruptive estate regeneration can be for residents. But the last 18 months have meant that every option has been robustly checked and challenged and it means we can say with absolute confidence that having looked at all options that the best outcome for the residents of Central Hill is for the estate to be fully rebuilt to a higher standard.
In Lambeth we're committed to controlling the estate regeneration process and ensuring it is a better and fairer than elsewhere. There is:
no private developer involved
no sale of land and
no handing over of homes to a separate housing association.
We've also worked with tenants and leaseholders on a set of 'Key Guarantees', which explain the council's offer to anyone affected by estate regeneration.
We guarantee that all tenants can:
stay on the new estate, getting more bedrooms if they're currently overcrowded, in a home with a lifetime tenancy at council rent levels; or
take the highest priority on the housing allocation system and choose another council home in Lambeth with a secure tenancy.
We guarantee that resident homeowners will:
have their homes independently valued, getting an extra 10% on top of the value and be compensated for any expenses;
have the option to buy a home on the new estate which they will own outright or take up one of the shared ownership arrangements (depending on their circumstances); or
be provided a rented home at a rent they can afford if homeownership isn't feasible anymore.
The Key Guarantees mean nobody has to leave Central Hill who wants to stay and everyone can have a new home on the rebuilt estate.
Rebuilding also means we can increase the number of homes for council rent. London faces a social housing shortage but in Lambeth we're building 1000 extra homes at council level rents to help some of the thousands of people on our waiting list.
Hundreds of additional council level rent homes are already planned on other estates in Lambeth, as well as on brownfield sites like Somerleyton Road. New council rent level homes have already been built at St. Oswald's Place and Akerman Road. Unlike with other regeneration schemes, in Lambeth we are increasing social housing and investing in the future of our community.
The new homes will also be larger; with higher environmental and energy-efficiency credentials; and built to Lifetime Homes standard, so that people can stay in their homes if they have mobility problems. We will also design bespoke homes for residents with disabilities, so they can stay living in their community, in a home built to meet their exact needs.
The consultation runs until mid-November, giving everyone on the estate a chance to share their views on the proposals, as well as the offers set out in the Key Guarantees. It will also allow enough time for the council to listen to what's being said and respond to any concerns before a decision is made.
We know that proposing to rebuild the estate makes this is a difficult and potentially distressing time for residents. But we can't pretend there's no problem with the condition of residents' homes, we can't ignore the best solution and it would be unfair and irresponsible to promise refurbishment when we know we can't deliver it.