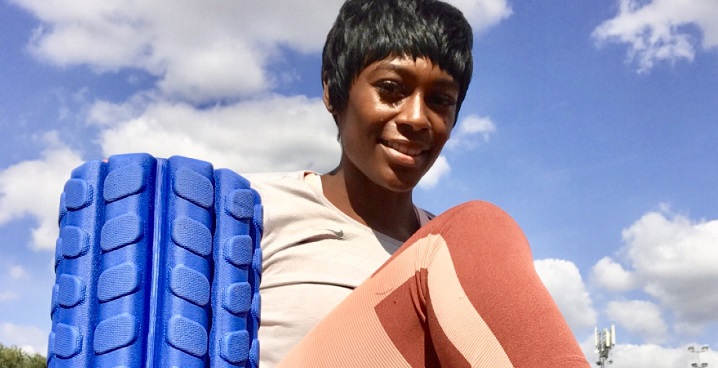 Ahead of a huge 2020 for UK and World sport, Lambeth's next generation of title-chasing athletes can apply for support in going for gold in big events, thanks to the GLL Sport Foundation.
GLL Sport Foundation
This is the UK's largest independent athlete support programme in partnership with Lambeth's Gifted and Talented Scheme. Supported athletes can benefit from financial support, physiotherapy, gym memberships at GLL's Better sport and leisure facilities and more. GSF supports athletes in 73 areas of the UK. In 2019, GSF supported over 3,000 athletes across 117 sporting disciplines. GSF-supported athletes won a total of 22 medals in the 2016 Olympics and Paralympics.
"The best I can" 
In Lambeth, GSF support athletes like Flora Perkins, GSF SportsAid supported cyclist, who said "It helps me to travel and compete around the country where I gain experience through racing. It also enables me to get equipment that helps me to perform the best that I can."
Continued support
Sally Gunnell OBE, Patron of GLL Sport Foundation said: "It's fantastic to see the continued support of athletes across the UK through the GLL Sport Foundation. GSF recognises the difficulty that many talented athletes face in getting support to take the next step into elite competition, with 96% of GSF athletes receiving no additional funding. With a massive year of sport coming up, this support will be even more important as many athletes begin to target major honours."
Apply online December-February
If you're interested in getting help from GSF, applications are open now until 20 February 2020. Apply via the GLL Sport Foundation website
For more information
Established in 1993, GLL is the largest UK-based charitable social enterprise delivering leisure, health and community services. Operating under the Better brand, we manage over 270 public sport and leisure centres, 113 libraries and 10 childrens centres in partnership with 50 local councils, public agencies and sporting organisations.  GLL has 850,000 members and welcomes 54 million customer visits per year.