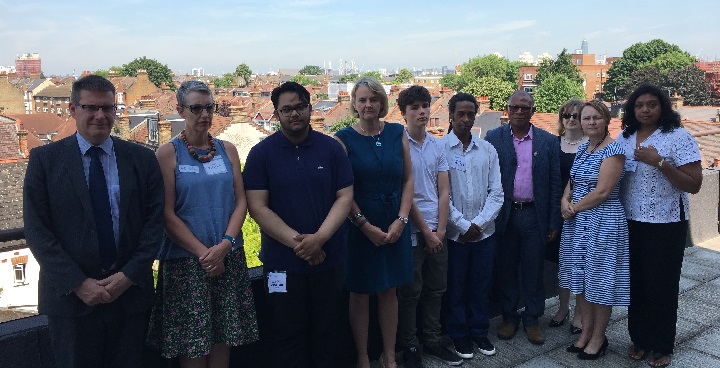 Following the horrific Grenfell Tower fire in Kensington on Wednesday it's important to state that our thoughts are with the victims, their loved ones and all those affected. The scenes we have witnessed over the last five-days have been beyond belief, and witnessing the pain of the affected community in west London is utterly heartbreaking.
To honour all those touched by this disastrous loss of life a minute's silence was observed today at 11am across the country as a mark of respect. All council staff joined this memorial. The Union flags flying over Olive Morris House have been dropped to half-mast.
We both also want to take this opportunity to thank the Lambeth Council staff members from across the organisation who joined our rapid response to calls from Kensington and Chelsea Council for help in coping with this disastrous incident.
Social workers from our Adult & Children's Social Care have been volunteering to support the Grenfell Tower fire victims over the weekend, education staff have been volunteering to help support to schools and our staff have also answered the west London council's request for help at its emergency centre.
Meanwhile our community has shown its own resilience by coming together and collecting a huge amounts of goods for people in need. A convoy of cars from Lambeth took all sorts of essentials across town to help the former residents of Grenfell Tower.
It's important to note that in the wake of the fire Lambeth officers have confirmed that all Lambeth Housing structures have an up-to-date fire risk assessment.
There are a range of further actions required as a result of the assessments which are being followed up. As we know more about the cause of the fire, lessons learnt and good practice will follow which will be reviewed alongside Lambeth procedures.
Finally the Kensington and Chelsea Foundation is running a Grenfell Tower appeal for funding, with every penny raised going to those affected. For more information and to donate visit justgiving.com/campaigns/charity/kandcfoundation/grenfell-tower.