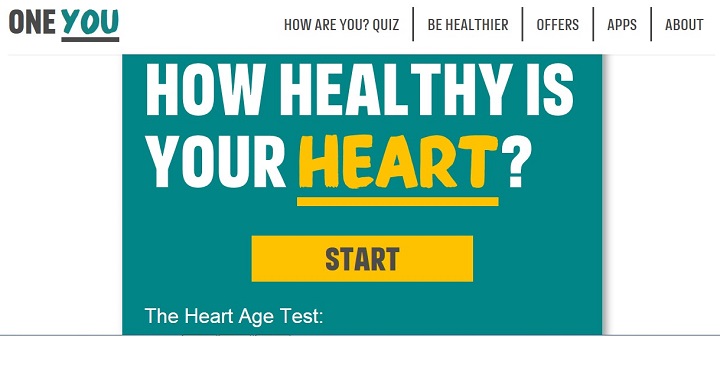 Lifestyle-related factors like high blood pressure and high cholesterol, as well as smoking, poor diet, and a lack of exercise can increase a person's risk of developing heart disease or having a stroke. To increase awareness of heart health and reduce the risk of heart attack and stroke, Lambeth's healthy lifestyle partners Better have partnered with Public Health England's (PHE) Heart Age Campaign to encourage adults to complete the One You Heart Age Test.
Find your heart age – and make it younger
Available to do quickly and easily, the Heart Age Test will let users know how old their heart is (in comparison to their physical age) in under three minutes. It also provides tips on how to lower your heart age as well as ways to reduce the risk of heart attack and stroke.
Where can I go for the test?
Better Fitness Instructors can take your blood pressure and discuss ways to improve your physical health. You can find them at:
You can come for your free test until the end of September.
The Heart Age Test
Tells you your heart age compared to your body's age
Explains why it's important to know your blood pressure and cholesterol numbers
Gives advice on how to reduce your heart age – with helpful hints on diet, exercise, smoking and drinking
---
For more information
You can also check your heart age online at the NHS information pages. It will take less than 10 minutes to answer questions and get some personal advice on what changes you can make to help your heart feel younger.