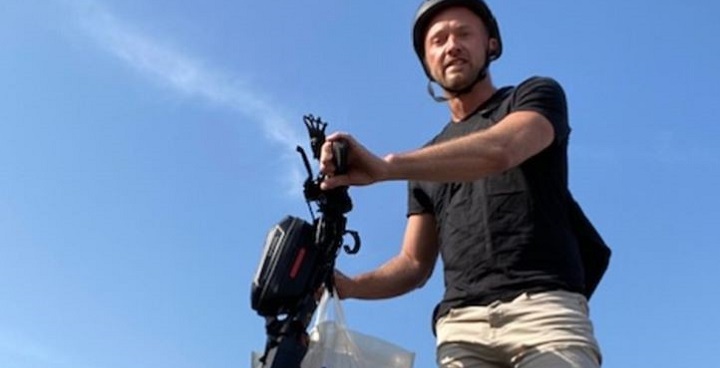 A borough-wide shopping service delivered in partnership between Lambeth Council and onHand is available to help residents with their shopping, collecting prescriptions or cash from the Post Office.
How does the service work?
to access this service a resident or someone on their behalf can call the helpline on 0333 360 3700 or complete the webform
a DBS-checked volunteer will select your request through the app and call you to find out the details of what you would help you would like
the volunteer shops and delivers it safely and the resident then pays for their shopping via onHand's secure telephone system. Lambeth covers the service fee
budding relationships are encouraged so often shoppers become befrienders!
Checking volunteers
Since its launch on 11 May the service has already carried out 734 shops and received 510 referrals. 231 DBS checked shopping volunteers are currently on board supporting 260 residents – 141 of these residents receive shopping support on weekly basis.
Word from the Cabinet
Cllr Donatus Anyanwu, Cabinet Member for Voluntary Sector and Leisure, said: "Our residents have shown incredible community spirit and commitment to the borough by giving their time so generously to help vulnerable local people in their time of need. Their testimony shows not only the value of their contribution, but the huge appreciation for the efforts our community minded residents have put in here."
Positive feedback
This service is making resident's lives better. Volunteers and residents have shared  feel-good stories on social media  #onHand #teamlambeth:
"It's really kind of you to offer this service, it means so much to me! Thank you so much for your help, please can you thank your colleagues for me as well."
"Please say you're carrying on with this service after COVID-19 dies down. I'm so grateful for the help'
"I'm really pleased with the service, the volunteer was so sweet and so helpful. I'd like some help again next week if that's okay?"
"Your volunteers are really wonderful. You're such a lifeline for us at the moment. Thank you so much, I'm so so happy. Our volunteer has helped us so much. Not just because of buying the shopping but also for the companionship, it's nice having someone to talk to even from a distance, they've become part of the family!"
Helping more people
Demand is increasing but we'd still like to support more residents! If you or someone you know is in need of shopping support please call the help line: 0333 360 3700 – open Monday-Friday, 9-6pm.