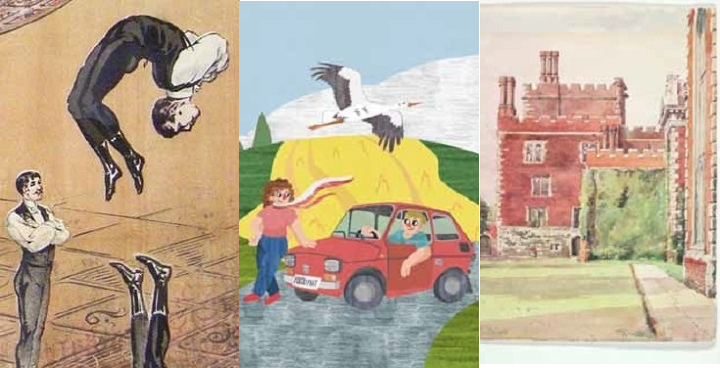 Lambeth's Heritage Festival is bigger than ever this September, with over 90 events. We've everything from 200 years of theatre to key sites in the history of Black music; from the 70th anniversaries of the NHS and Windrush to the history of the circus. The Festival sets out to open up history and make it relevant now. Lambeth Archives has worked with the Lambeth Local History Forum to put together a rich and innovative programme with regular contributors and new partners.
Highlights of week two include
Sunday 9 September
Brixton Windmill Tours – Visit this wonderful reminder of Brixton's rural past. Book in advance for 30-minute tour to the top or just turn up for a shorter guided tour from 2pm. Also on Saturday 8  Saturday 22 & Sunday 23 September
Monday 10 September
Lambeth Palace Library – rare opportunity to see behind the scenes at Lambeth Palace Library, hear about the history of its collections, and its work today, and view items from the archives. Booking essential. Tours also Friday 14 & Monday 17 September
Wednesday 12 September
"Respectable Tenants Wanted" – In 1902 the Peabody Estate in Rosendale Road opened to its first tenants. Built away from smoky central London, near Brockwell Park, it was a pioneering venture in social housing.
Friday 14 September
To commemorate circus beginning in Lambeth 250 years ago, Charlie Holland, (formerly National Centre for Circus Arts) recounts the story of the Craggs of Kennington Road, the greatest acrobats of Victorian and Edwardian times. With magic lantern slides and early film. Booking via the Cinema Museum.
 Saturday 15 September
Poles in South London, Streatham Library – uncover community history, from WW2 until today with local residents  and  Polish artists. – illustrations, photographic portraits and workshops for all ages. Organised by Poles Connect and Stockwell Partnership in collaboration   with   the   Polish   Cultural Institute and Polish Embassy in London.
---
More information