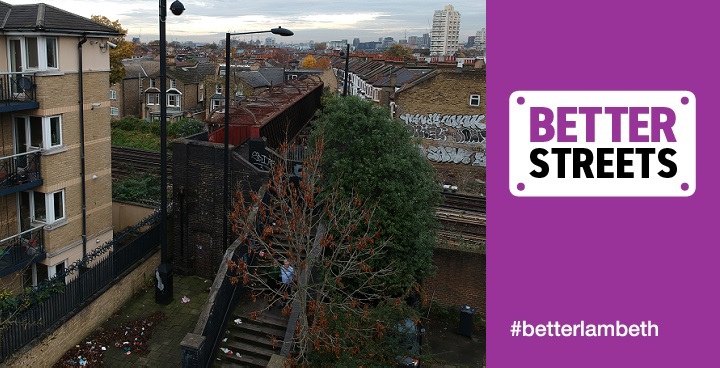 The bridge, that offers a route over railway tracks to more than 200 people a day, is over 100 years old and is currently in a poor condition.
Lambeth council, who are responsible for the costs of any repair work has committed £950,000 to undertake comprehensive repair work involving a complete replacement of the bridge deck and a new bridge that will have a design life in excess of 120 years.
As part of the work, the council will also explore ways to improve the look and the lighting on the bridge to make it feel safer and consider ways of improving access – for example for cyclists or people with more limited mobility.
Word from the Cabinet
Cllr Jennifer Brathwaite, Cabinet Member for Environment & Housing, said: "Local councillors have been campaigning for this work to happen for a long time and I'm delighted that we've been able to agree a solution for this bridge, which is well used and slowly falling into disrepair.
"It is such a vital part of hundreds of people's commute every day, and once we complete this work it will be a much more pleasant experience, as well as safer and more user friendly."
'Great news'
Local councillor for Ferndale ward, Cllr Paul McGlone, said: "This is great news, after a long campaign to improve this footbridge.  I'm looking forward to using the new bridge when the work is done, and I'm proud that we've managed to secure its future for at least another 100 years."
Due to the complexity of working around such a busy section of railway, Network Rail, who manage the network and maintain the bridge, advise that the bridge repair will take place in 2020.
The estimated cost is £950,000, with £850,000 coming from the Community Infrastructure Levy. The remainder will come from a capital grant from TfL via the London Bridges Engineering Group (LOBEG) to cover the preliminary and detailed bridge deck design.