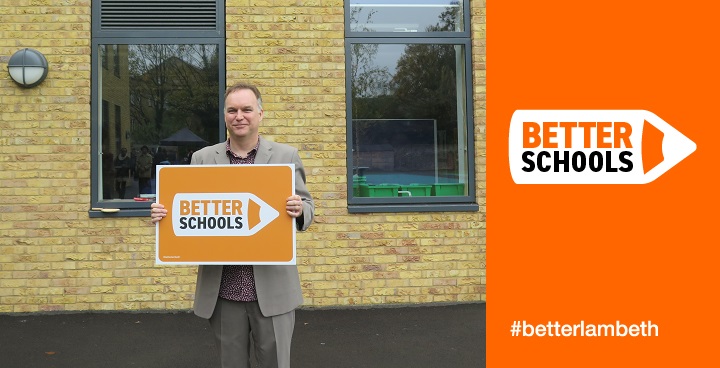 Jon Juckes, who works at Lansdowne School, was named "Teacher of the Year" by the charity "Spark!" at a ceremony in London. The award recognises "the teacher that has 'gone the extra mile' in supporting education-business partnership over the past year".
Mr Juckes was honoured for the amount of work he has put in to help his pupils gain work experience before entering the jobs market. He arranges industry insight visits, mock interviews and work experience twice a year.
Learning the ropes
Lansdowne, a school for just over 100 young people with autism, communication difficulties and speech and language delay, managed to arrange 37 work experience placements in the last academic year. Its pupils were able to spend time learning the ropes at organisations such as Halfords, Streatham Ice Arena, Brixton Rec, London South Bank University (LSBU) and Premier Inn.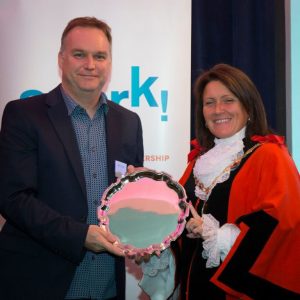 Mr Juckes said: "We have a team of staff mentors who visit students on placement to keep the link between work and school and support them. Students keep a work experience diary with spaces to reflect daily on their experience, and employers give constructive feedback.
"We have several success stories, including one boy who was placed at the British Heart Foundation in January. He had two questions during his pre-placement interview: 'Do I get staff discount' and 'If I do well here can I get a Saturday job'. They said yes to both. He has been working at the Brixton branch ever since and now is being paid on a Sunday."
Second to none
Linda Adams, Lansdowne's executive headteacher, said: "Jon's imagination and passion for ensuring our young people have the very best opportunities for developing independence and work skills, is second to none.
"There is not a week goes by without our students from Year 10-13 enjoying a taste of working life."
Established in 1980, Spark! is an award-winning charity that works with the education and business sectors to prepare young people for working life and enhance their employability through practical, accredited and inspiring work-related experiences.
The preparation for work is vitally important, in an ever-competitive job market, to keep young people equipped to take on the challenges facing them.
---

See how you can get involved to help us create a Better Lambeth for everyone, through our key campaigns:
Read the latest Better schools news.