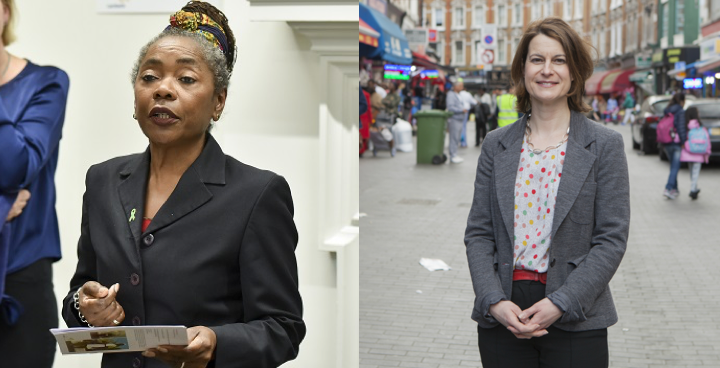 Their letter follows the "Windrush Scandal" last year in which people from the Caribbean who were invited by the UK government to help rebuild the country after the Second World War were wrongly denied citizenship.
The Windrush generation are named after the Empire Windrush that arrived in the UK on 22 June 1948 carrying passengers from the Caribbean who were invited by the UK government to help rebuild the country after WWII. It is estimated that around 550,000 people from the Caribbean migrated to the UK between 1948 and 1973.
However under government policy after 2012 there were reported cases of people facing wrongful deportation, losing employment and being unable to access healthcare due to increased immigration checks with a high burden of proof. The Prime Minister Theresa May subsequently apologised.
The Lambeth community played a key role in raising awareness of the issues and supporting residents affected.
The Black Cultural Archives held surgeries for those affected by immigration concerns and councillors have been working with effected residents for a number of years. In 2017 Cllr Winifred wrote to the Home Office and Jamaican High Commissioner urging the government to take action and last year then Leader of the Council, Cllr Lib Peck, wrote jointly with Chuka Umunna MP and Helen Hayes MP to the Prime Minister calling on the government to rectify the situation.
On April 3 the Government launched the Windrush Compensation Scheme saying "you may be able to claim compensation through the Windrush Compensation Scheme if you suffered a loss because you could not demonstrate your lawful right to live in the UK".
Lambeth council submitted a response to the Home Office's consultation scheme last year. The council urged the Home Office to ensure the scheme is as fair and flexible as possible. Lambeth is also calling on the government to ensure that members of the Windrush generation and their children are eligible for the scheme, and for emotional distress to be taken into account when considering compensation.
The Home Office is holding a series of engagement events throughout the country and were in Lambeth last week. Following the event, Helen Hayes MP and Cllr Sonia Winifred wrote to the government asking for clarity on the nature of support that claimants will receive to fill in the lengthy application form.
In the letter, they say: "Without accessible legal advice, people affected may be unable to claim or will fall victim to high legal costs – adding to the unacceptable burdens they have already experienced at the government's hands.
They also urge the government to extend advice training to local authorities and send hard copies of the application form. Helen Hayes MP has also raised her concerns with the compensation scheme in Parliament.
Helen Hayes MP said: "Nothing can ever right the wrongs for those affected by the government's mistakes, but a compensation scheme is a welcome step. The Home Office must fund independent legal advice for those Windrush citizens who may not be able to navigate the Home Office website's system or who may feel entirely unable to approach a department directly which has so comprehensively breached their trust."
Further information:
Helen Hayes MP and Cllr Sonia Winifred's full letter to the Home Office:
Letter to Home Office RE Windrush Compensation Scheme