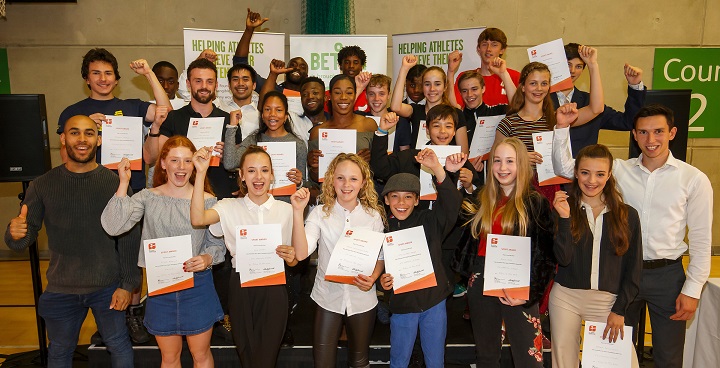 94 talented young athletes from Lambeth will benefit from a £52,250 fund – thanks to the Lambeth Gifted and Talented Programme in partnership with the GLL Sport Foundation (GSF). The athletes will be supported through the UK's largest independent athlete support programme.
Word from the Cabinet
Cllr Sonia Winifred, Lambeth Cabinet Member for Equalities and Culture, said: "This fund from Lambeth's leisure provider GLL gives young athletes a real chance to make it to the top. A lot of really talented youngsters are in danger of not fulfilling their sporting potential due to a funding gap and programmes like GSF help ensure that doesn't happen. This support is so important in developing not just talent, but confidence and leadership, reaping success for Lambeth, and the UK, as proven by the recent record medals haul in Australia."
Ready for competition
Lambeth GSF Athlete and Commonwealth Games 2018 Olympic Weightlifting star, Forrester Osei, said: "The foundation allows athletes like myself to focus on the tasks ahead of us. Athletes and young aspirers have financial support, allowing us to not miss out on competitions. The therapy and recovery scheme ensures supported athletes are injury free and ready for competitions."
Next step
Lambeth GSF Athletics star, Kristal Awuah, said: "As I focus on the next phase of my career, I'm so pleased to be a recipient of a GLL Sport Foundation Award. Sponsorships are crucial to the sustainability of an athletics career. Organisations that invest in British talent will help athletes like myself, as well as future athletes, take their careers to the international stage."
About the funding scheme
The awards cover Olympic, Paralympic, Deaflympic, Special Olympic and Commonwealth sports. GSF has highlighted a vital funding gap for talented young athletes at National and International levels. 90% of award recipients receive no other sport funding. 72% are under 21. Athletes award packages that include financial grants of up to £1,250, free training memberships with access to 300 GLL venues, access to sports science, medical support and employment opportunities.
Charitable social enterprise GLL marks its 10th year of supporting today's and tomorrow's athletes. Since its launch, the GSF has provided over 16,000 athlete awards valued at over £9 million across the UK.
---
For more information
Please email Sue Robinson Community Sports Manager