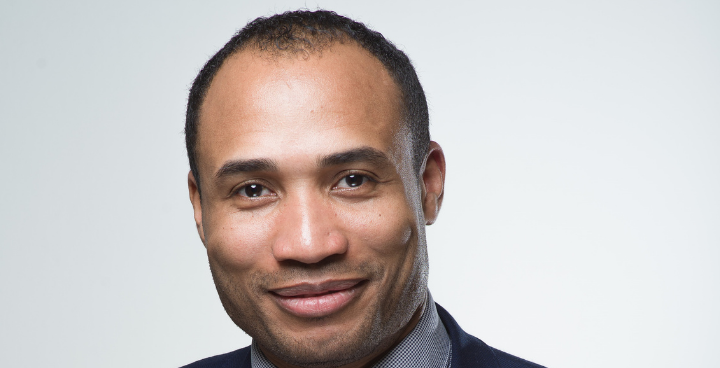 Bayo Dosunmu, currently the Council's Deputy Chief Executive and Strategic Director for Resident Services, was approved unanimously by a cross-party panel of councillors chaired by Cllr Claire Holland, the Leader of the Council. The decision follows Lambeth's current chief executive Andrew Travers announcing that he intends to stand down after more than four years in the role.
Cllr Claire Holland said: "I'm delighted that the panel unanimously recommended Bayo Dosunmu to be Lambeth's next chief executive. His true passion and commitment for Lambeth, already demonstrated in the last few years as a senior leader at the council, came through incredibly strongly in the interview and he demonstrated his abilities to meet the challenges and opportunities ahead for our borough.
"Throughout my time working with him as a Cabinet member and as leader, I have been impressed by his commitment to transforming services for residents, his capacity to lead by example and his ability to work with and develop the potential of our talented and diverse workforce at every level of the council
"This appointment is about building a council that is fit to deliver our borough's ambitions for the future, as we recover from the Covid pandemic, work to spread opportunity for all and build a low-carbon and sustainable Lambeth.
"I would also like to say a huge 'thank you' to Andrew for his unwavering support and leadership during some of the most challenging times in Lambeth's recent history."
Bayo Dosunmu said: "'I'm deeply honoured to have been recommended by the councillor panel to be the council's next chief executive. Lambeth is a brilliant, welcoming and diverse borough, a place of culture and opportunity that I am proud to serve and call home.
"The pandemic has hit some of our communities and local businesses hard, and as chief executive, it will be my mission to support all our residents to live well and thrive and support colleagues to feel valued and do the best they can to serve all of our communities. I will work with members and partners to take the council forward to a future that is sustainable, inclusive and fair.
"I also want to pay tribute to Andrew Travers for everything that he has delivered for our borough, and I hope to follow his example as chief executive. It is a matter of public record that in recent years under Andrew's leadership we have made significant strides as a council as we weathered the impacts of the Covid-19 pandemic and supported our residents and businesses with the challenges it created.
"Andrew has also ensured that the council has been placed on a secure financial footing despite the pandemic and he has overseen major progress on improving our homelessness prevention services, procuring new contracts that deliver customer service improvements and value for money, and investing in community projects funded by the social value contributions on all contracts.
"For me, there is no better organisation to lead, and no better place to be a public servant, than Lambeth. I can't wait to get started."
Andrew Travers said: "I want to congratulate Bayo Dosunmu following the Appointments Committee's recommendation to appoint him as the next Chief Executive of Lambeth Council.
"It has been a genuine privilege for me to fulfil what I consider to be one of the best jobs in local government and I know that Bayo will bring real passion, leadership and determination to it. During the last few years, I have worked closely with him as the council responded to the emergency situation through the pandemic and met the challenges that it created for everyone in the borough.
"He is a leader with strong understanding of London and local government and the ability to work with members, partners and residents to make Lambeth an even better place to live, work, learn and invest."
Bayo joined Lambeth in 2019 as Strategic Director for Resident's Services, with responsibility for integrating day-to-day services for housing, environment, revenues and benefits and customer support for residents and businesses across the borough to provide excellent quality and value for money.
He was previously Executive Director at Homes England and Assistant Chief Executive at the Homes and Communities Agency and served at a senior level in a range of civil service roles including the Welsh Government and the Olympic Delivery Authority.
Bayo was appointed after an extensive executive search process that produced a shortlist of three candidates who were interviewed by councillors on the committee. Lambeth's Full Council will meet on May 25, following
the local elections, to consider the Appointment Committee's recommendation.