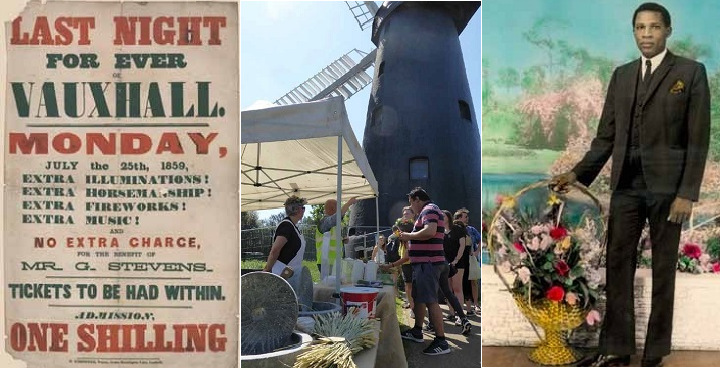 Lambeth's Heritage Festival is bigger than ever this September, with over 90 events. We've everything from 200 years of theatre to key sites in the history of Black music; from the 70th anniversaries of the NHS and Windrush to the history of the circus. The Festival sets out to open up history and make it relevant now. Lambeth Archives has worked with the Lambeth Local History Forum to put together a rich and innovative programme with regular contributors and new partners.
Highlights include
Sunday 16 September
Brixton Sound Black Music in Brixton. Walk in the footsteps of musicians who brought jazz to the UK, to the record shop that was headquarters to the British civil rights movement, hear how the sound system changed British music forever. Booking essential.
Sunday 16 September
Special 10th anniversary FREE film making workshop by Clapham Film Unit at Pop Brixton. Come and learn drama, documentary and animation with our friendly tutors. For ages 8 – 80. Limited places.
Monday 17 September
Kennington and the Chartists – Learn more about the legacy of the 1848 campaign for democracy 170 years on at Durning Library.
Monday 17 September
Vesta Tilley and her world. Life of the 'Burlington Bertie' music hall star illustrated at Clapham Omnibus.
Thursday 20 September
Backstage Treasure National Theatre tour – scripts, costumes, photos and more guided by the head of the Archive. Booking essential.
Saturday 22 September
Discover what's growing around you – free Tooting Common Plant Walk with South London Botanical Institute.
---
More information