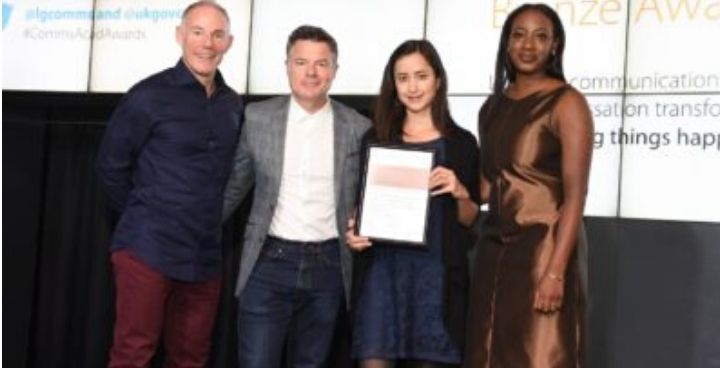 Designed to motivate smokers in the capital to think about quitting by reminding them of the immediate benefits – such as better health, more energy and cash in their pocket. The campaign directs people to the Stop Smoking London website, where they can learn what support is available in their area and how to best increase their chances of quitting.
A judging panel from LG Comms, the Local Government Association and Government Communication Service said that this was "an extremely well executed campaign with some excellent graphics, messages and digital assets".
The creative campaign was designed by Lambeth for the London Smoking Cessation Transformation Programme (LSCTP) – a programme led by the London Association of Directors of Public Health (ADPH London).
Insight-led campaign gets more Londoners quitting
Built upon research which looked into the values and motivations of London smokers, insight informed every aspect of the campaign. From the graphic imagery and messaging, to the channel choices and timing. This has led to some fantastic outcomes An ongoing series of national monthly surveys of smoking and quitting, conducted by the UCL, found that the implementation of the Stop Smoking London programme was linked to a 10 per cent increase in the quit attempt rate in the first year of its operation from 2017-18. And that this increase was sustained in 2018-19. This has largely been attributed to the media campaign. An increase of this size would be expected to result in an additional 3,000 or so quit attempt in 2018-19.
It's estimated there are around a million smokers in London – and that almost 600,000 want to kick the habit. However, between April 2016 and March 2017, a total of only 51,945 Londoners were reported to have set a quit date with a local Stop Smoking Service.
Word from ADPH London
Somen Banerjee, Director of Public Health, London Borough of Tower Hamlets & London Association of Directors of Public Health Lead for Smoking Cessation and Tobacco Control said: "We are delighted by the fantastic recognition of the Amazing Things Happen Campaign and how well and thoughtfully it has been executed.  The partnership approach taken by Directors of Public Health in London facilitated by ADPH London has been critical to our success in developing this campaign and making inroads with London's smoking population."
"However, there is still much to do.  The LSCTP with ADPH London will continue to work across London for the nearly 1 million adult smokers who live here to support them in their stop smoking journey – with the ultimate vision of a smoke free London."