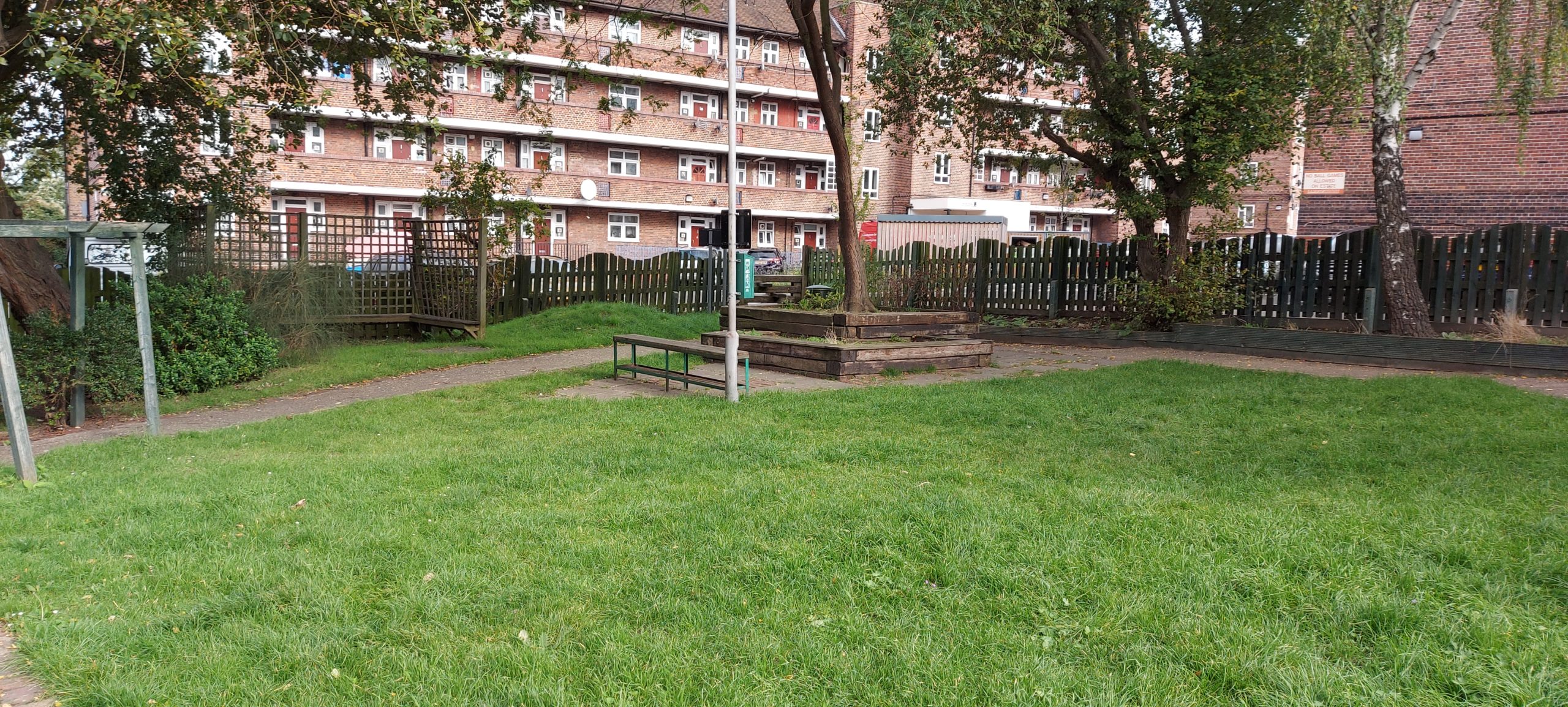 Without pollinators the country would struggle to grow many of our vegetables, fruits, and other crops – but the species that play this crucial role are in trouble, with numbers falling badly. For example half our 27 bumblebee species are in decline, and three of these bumblebee species are already extinct.
No Mow May in Lambeth will see around 700,000 square metres of grass across our housing estates left to grow as part of the campaign organised by Plantlife a British conservation charity. Their research shows that letting grasses grow naturally can result in up to ten times more nectar for bees and other pollinators.
The borough's participation is inspired by recommendations in Lambeth's Climate Action Plan, its Pollinator Action Plan and supports Lambeth's Bee Roads project to create new habitats for butterflies, bumble bees and other pollinators on unused local verges and under-used pieces of land.
A Lambeth Council spokesperson said: "We are committed to taking local action to tackle the climate emergency and boost our local environment. Joining the No Mow May campaign supports our crucial wider efforts on the issue at a time when are witnessing the breakdown of climate and ecological systems.
"Lambeth is home to thousands of people who share our commitment to climate action. So we are working with the support and in partnership with our residents on this project, and a range of other local schemes within the Climate Action Plan, to make a real difference in our borough."
Lambeth Council has also ended the use of glyphosate for routine management of weeds on the borough's streets, amid growing concerns about its health and environmental impacts. Ending the use of glyphosate also helps conserve these pollinators and reflects the commitment we've made as a council to consider their needs.
In March 2022 Lambeth launched its partnership with some of the borough's most influential public, private, voluntary and community organisations to form the Climate Partnership Group to achieve Lambeth's ambitious Climate Action Plan.
The Climate Action Plan aims to enable the borough to become carbon net zero compatible and climate resilient by 2030 – making it a greener, fairer and healthier place to live, work and visit. Eleven major local organisations are signed up to the Climate Partnership Group.
The group will collaborate with climate experts, as well as community groups, to implement the Climate Action Plan across adaptation, buildings and energy, transport, waste, consumption and food and biodiversity and environmental quality.