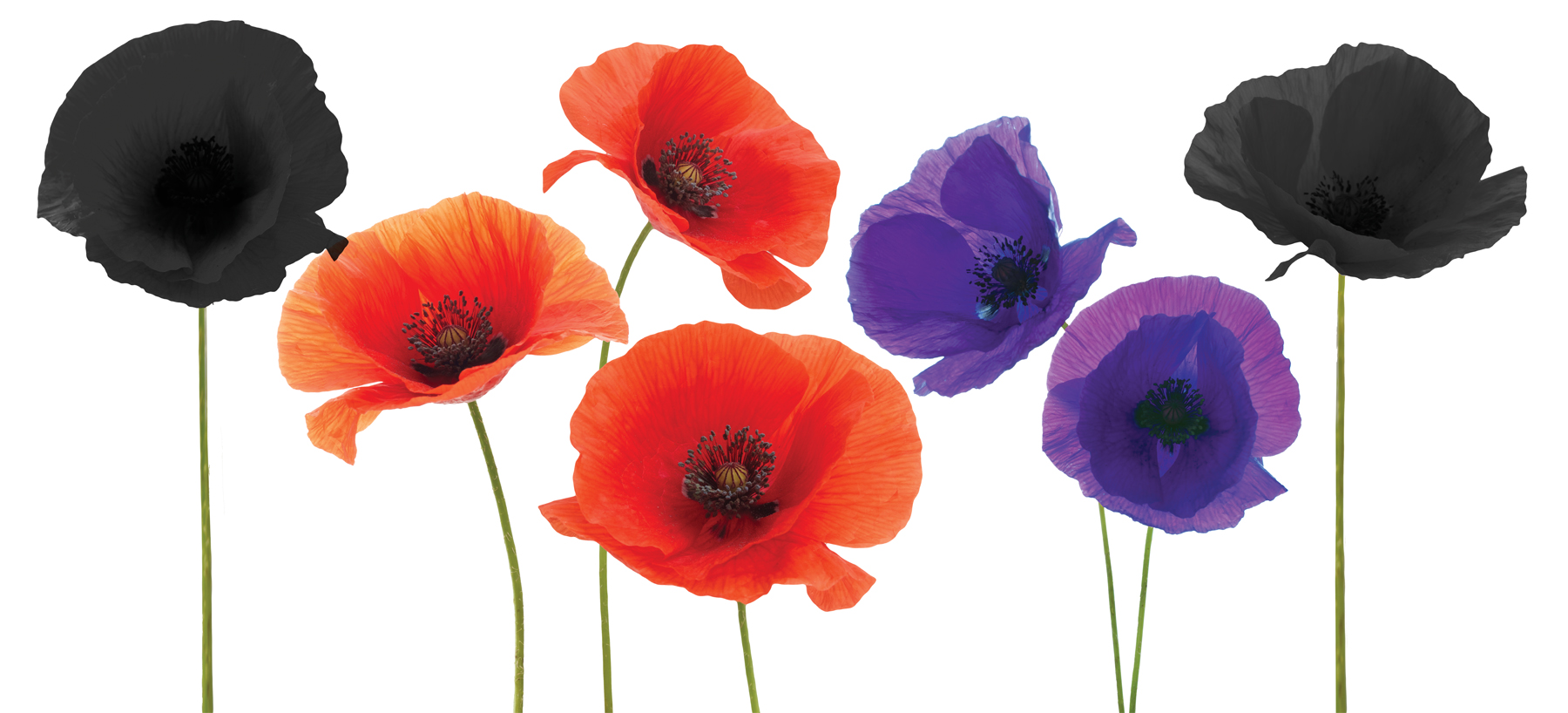 Lambeth residents will pay their respects to the nation's war dead at a series of events across the borough on Remembrance Sunday, 14 November.
Lambeth Council has compiled a programme of acts of remembrance, including a wreath-laying at the Town Hall, a march past in Windrush Square, and a "community act of remembrance of those who died in two world wars and other conflicts", at Streatham Common.
The annual ceremonies, which are held across the UK, honour the service and sacrifice of our Armed Forces community, the British and Commonwealth veterans, the Allies that fought alongside us and the civilian servicemen and women involved in the two World Wars and later conflicts.
Wreath laying and services
Wreaths will be laid at the Staff Officers Plaque, the Lambeth Officers' Guild Plaque and the Violette Szabo GC Memorial Plaque.
A march past at Windrush Square will "commemorate and educate the public of the contribution made to world peace by West Indian and Commonwealth".
A variety of community organisations, including faith groups, youth organisations, ex-service persons' organisations, councillors, police, ambulance and other organisations have been invited to the event at Streatham Common, which will start at 10.30.
Further local services will be held at Lambeth Palace, St Luke's Church Garden, and the Kennington Park Cenotaph.
Word from the Cabinet
Cllr Sonia Winifred, Cabinet Member for Equalities and Culture, said: "Remembrance Sunday has always a hugely important event in Lambeth, as it gives us the opportunity to pay our respects to the men and women from all backgrounds and all parts of the world who gave their lives so we could be free.
"I'm glad that, after Covid disrupted our acts of remembrance last year, this year  people from all over Lambeth will have the chance to come out and pay a fitting tribute to those who have died in conflict.
"Our veterans, service personnel and their families deserve our thanks and our support and we've renewed our Military Covenant to guarantee that they are treated with respect and fairness."
Armed Forces Covenant
Earlier this year, on Armed Forces Day, Lambeth Council confirmed its commitment to renewal of the borough's Armed Forces Covenant. The Covenant is a pledge to protect those who serve or who have served their country in the armed forces – and their families – ensuring that they receive the highest level of help, advice and service.
Later this month, following the Remembrance Services, the Council will commence the process of sending formal invites to local organisations and military units to partner with Lambeth Council to assess our current service provision for serving personnel and veterans and their families and dependents. This is a vital step as we look to renew the Covenant.
More information
Organisers urge all members of the public to follow guidance on how to stay safe and prevent the spread of COVID-19, including social distancing/wearing face coverings in crowded and enclosed areas/washing or sanitising their hands frequently.
Please do not travel to, or attend, events if you have COVID-19 symptoms.
Those who have been instructed to self-isolate must not attend.
Lambeth Remembrance Day events
Windrush Square 10:30 am to 1pm (Muster point – Max Roach Park at 10:35 am followed by march to Windrush Square at 10:45 am)
Stockwell Memorial Gardens Lambeth, 10:30 am to 1 pm
Kennington Park with Southwark British Legion 10:30 am to 1 pm .
Vincennes Estate Gipsy Hill Church 3 pm to 4.30 pm
SOE Monument – Albert Embankment 10:30 am 11:30 am
St Luke's Church Garden St. Luke's West Norwood, 2.30 pm
Streatham Memorial Gardens 10:30 – 13:00