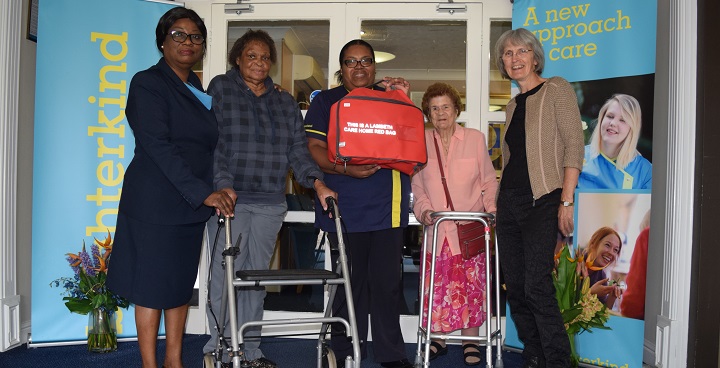 The 'Red Bag' scheme, pioneered in Sutton, has been introduced in Lambeth and Southwark in collaboration with twenty residential care homes for older people.
The idea is a simple but effective one. If a resident of one of the care homes has to go into hospital, the red bag goes with them in the ambulance, throughout their time in hospital and comes home with them. It keeps all of the resident's most important belongings such as contact details of family & friends, glasses, hearing aids and a change of clothes as well as standardised documents relating to their personal circumstances, medical history and personal needs.
This improved hospital-home pathway helps medical staff make more informed and quicker decisions, as well as helping to update care home staff upon the residents' return of any new care needs.
Word from the cabinet
Cllr Meldrum, Cabinet Member for Adult Social Care said: "I recently visited Uplands Care Home where residents and staff are very pleased to be part of this Red Bag scheme. People want to return home as quickly as possible from hospital and this initiative helps speed up time that people spend in hospital and getting back home again."
Find out more
You can find out more about how the 'red bag' scheme works by taking a look at the brief.