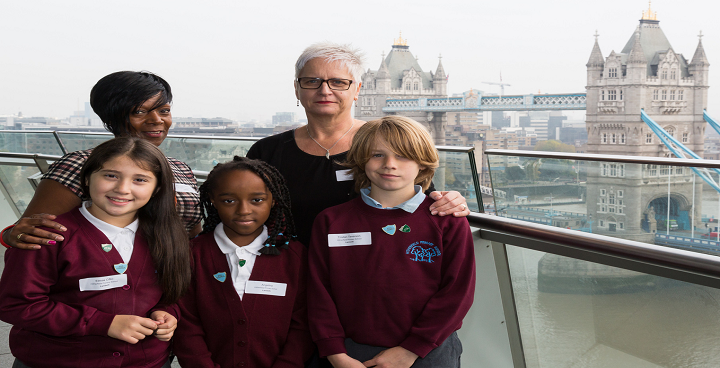 The STARS (Sustainable Travel: Active, Responsible, Safe) schools programme recognises the achievements of London schools in reducing car use, increasing walking and cycling and using public transport more responsibly. Awards were presented to the best primary and secondary schools and to 'schools of excellence' in North, South, East and West London at the annual ceremony at City Hall.
Lambeth's Hitherfield Primary School in Streatham was recognised as the best performing school in South London due to its rounded approach to active travel which is embedded in the whole school with four members of staff working on active travel, in addition to the Head teacher. As a result, the school has seen a 23 per cent reduction in car use since 2006/7.
It was also awarded the title of School of Excellence for its promotion of walking and scooting. 62 per cent of pupils and 42 per cent of staff travel to school by walking or scooting. Their walking bus has been operating year round, promoting and supporting early stage independence and providing daily opportunities for positive social interaction.
For further details on the STARS Accreditation Scheme, and the full range of programmes TfL offers to schools and young people, visit www.tfl.gov.uk/younglondon or www.tfl.gov.uk/stars