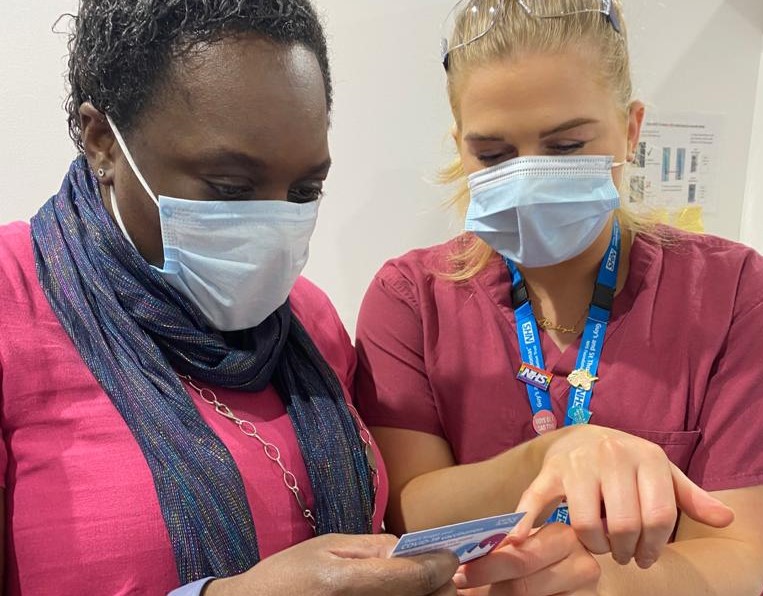 Which is why as a community leader she wants to share her good experience, engage with the community and encourage others to find out more if they do have reservations.
Cllr Masters said: "People have concerns for all manner of reasons, people's fears are complex and informed by their life experiences. It's really important to acknowledge that and work hard to reach people with the right information, the right messages and give them the support they need.
"This vaccine is vitally important and is crucial in helping us out of the crisis we are now in the depths of.
"For some Black and minority ethnic people this sudden interest in our wellbeing doesn't chime their previous experiences, and the discrimination they've faced throughout their life. For example, it's clear that the Covid-19 crisis has had a disproportionate impact on Black and minority ethnic – and many people feel little was done to address that.
"Now this reservation is being amplified online, and it plays on people's previous negative experiences and the inequalities they've suffered.
"It's really important that we acknowledge this experience and approach people's concerns in an understanding and positive way. We need to bring all our communities with us during this vaccination campaign because we need to be united if we are going to succeed. It's in all our interests to bring everyone along on this journey – and we can't leave anyone behind.
"I would say to people who are worried about the vaccine, talk to your GP or healthcare professional – they can often very quickly answer any questions and reassure you. Talk to your MP, talk to your councillors and community leaders as they can help you get the best and most reliable information to address your concerns. We all really want to share, and listen."
Sharing information
A special community edition of Lambeth Talk from the council has gone through every letterbox in the borough addressing the vaccination.
A single source Q&A is available online as the reassurance campaign continues https://selondonccg.nhs.uk/what-we-do/covid-19/covid-19-vaccine/
Long Term Care
Cllr Masters was prioritised for the vaccine as she is clinically extremely vulnerable. Having been diagnosed with pulmonary sarcoidosis, a chronic lung condition in 1992, she has been under long-term care at King's College Hospital, while maintaining a full time job and family.
She said: "I one of the people who have been earmarked as vulnerable. I have never considered myself disabled and have lived a full professional and social life. But Covid-19 has found a way of targeting my Achilles heel, and that of so many other people in our community who until now have had health conditions, but been largely able to live their lives.
"Many people have had to self-isolate, be locked away from their lives and loved ones for so long, it's really hard and impacted on people's mental health. So when I was offered the chance to get the vaccine, to be protected from something that could kill me, I was really grateful."
Cllr Masters received her first vaccine at Guy's Hospital on Saturday and has been booked in for a booster in 12-weeks time.
She said: "Getting vaccinated was incredible, it was so professionally organised. The whole process took about 25-minutes including waiting after for 15-minutes to make sure there were no adverse reaction. My family are also really supportive. I'm an outgoing person and this pandemic has made me really wary of socialising.
"My husband is really supportive, and has been working from home to help keep me safe. The feeling of being hemmed in over the last-12 months is not something I've faced before. I'm sure people can relate to the powerlessness of our current situation, so any pathway back to normality is really important."