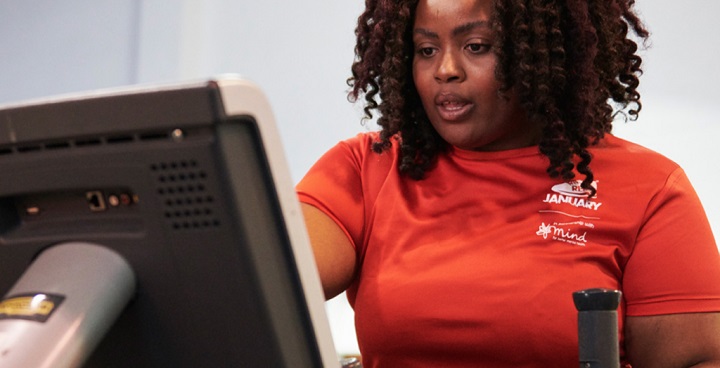 At Lambeth and Southwark Mind, we know the benefits that physical activity can have for mental wellbeing so here is something to inspire you to support yourself and others. We're looking forward to joining fitness and fundraising forces with you all. Kick-start your 2020 in a positive way and raise funds for Mind so together we can be active for better mental health.
What is RED January?
RED January is an independent movement helping people support their mental wellbeing through physical activity. The idea is to get active every day, your way. If it's running 5k, or walking to work a new way, a morning swim or taking the bike for a spin, the choice of daily activity is up to the individual. Choose your favourite fitness activity, set your goal and enjoy support from the RED community every step, splash and pedal of the way!
What Are the Benefits?
Join thousands of people around the UK, all kick-starting their year in a positive way
Raise funds that will directly impact your community
Set your own personal challenge
Enjoy RED January as a team or solo.By signing up, you will be part of the wider community of REDers, all supporting and motivating each other to get active every day
Each person will receive a RED January calendar, posters, fundraising pack and sponsorship formsent by email, fitness and fundraising support from your local Mind and comms to support your promotion
Anyone who has raised funds for their Local Mind will receive a fabulous medal
Work from the Cabinet
Cllr Ed Davie, Cabinet Member for Health and Adult Social Care, said: 'Lambeth Council is proud to support Lambeth and Southwark's Mind's Red January scheme. In the last four years nearly £2 million has been raised to help their great work supporting people with mental health conditions and we hope they can do even better this year. Not only is raising money good but encouraging physical activity supports good mental health so we hope everyone will get involved.'
How to Get involved
To register for RED January 2020 sign up online
Get your RED January Gear
You can order RED January T-shirts & Snoods. All the money goes towards providing free psychotherapy services to Lambeth and Southwark communities.
More information
Find out more about RED January and what has been done with the funds raised in previous years on their information pages.
RED January's values are:

Meaningful – we ground everything in relevance.
Personable – we're warm and friendly to counteract the cold winter months.
All inclusive – we reduce barriers to getting active.