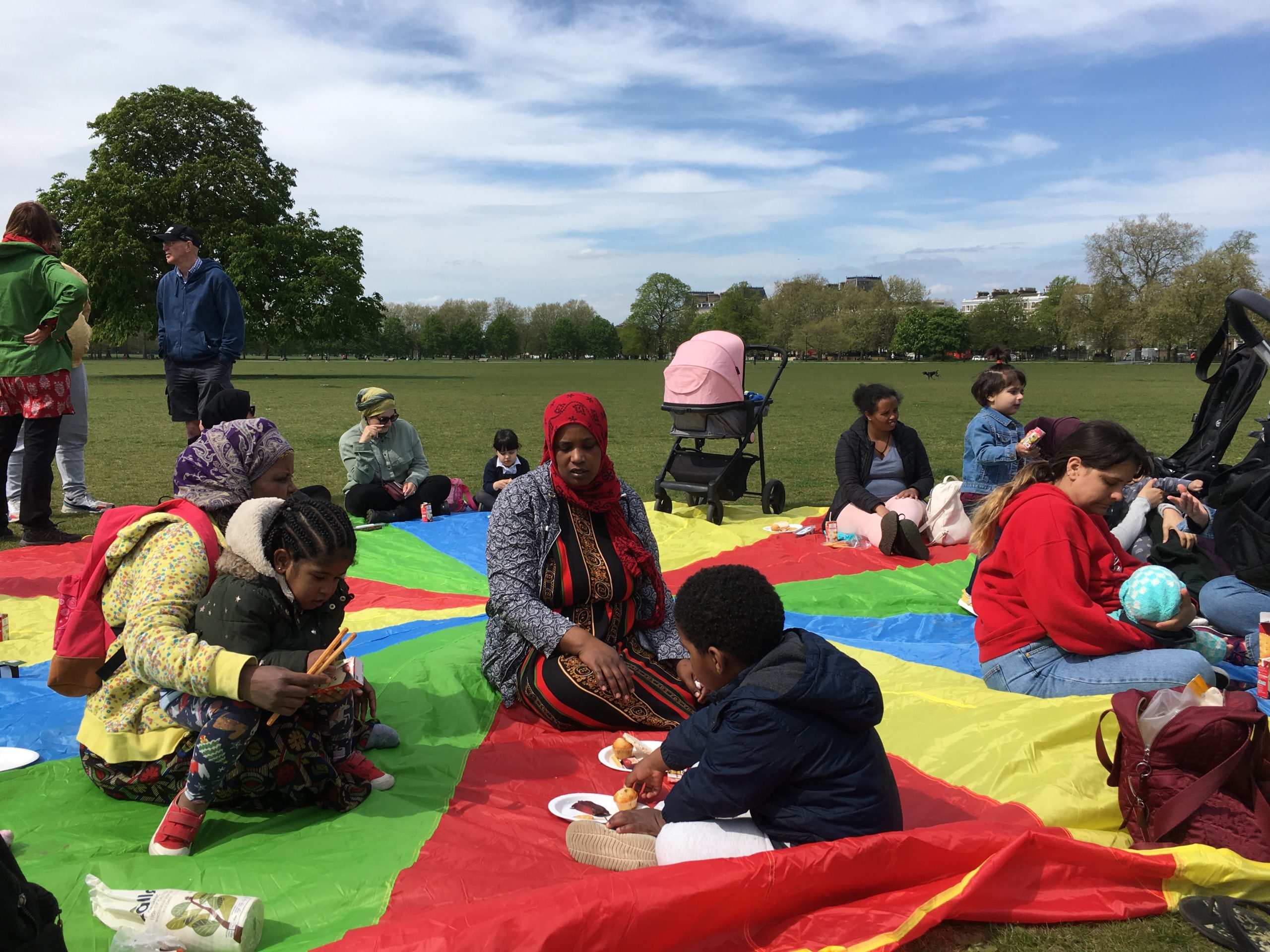 The title is awarded by the City of Sanctuary organisation to institutions that are welcoming to those fleeing violence and persecution in their own countries, and protecting the rights of all migrants, asylum-seekers and refugees.
The council will also be holding a reception at Lambeth Town Hall in Brixton to mark Refugee Week on June 20 featuring new artwork by people who have sought safety in Lambeth that reflects the theme this year which is Healing. Healing means recovering from the painful experiences of the past and making every effort to improve your life and the lives of your family.
Discussions about how the borough will work towards becoming Borough of Sanctuary in partnership with the community will also be on the agenda at the reception.
The event will be attended by Lambeth's joint Cabinet Member for Healthier Communities, Cllr Jim Dickson and Cllr Marcia Cameron. Cllr Dickson said: "Refugee Week is an important opportunity for us to celebrate community, mutual care, and the human ability to start again.
"We are committed to working with our partners to offer a warm welcome, hospitality and to create opportunities for friendship and solidarity between local people and those seeking sanctuary. We can all work together to celebrate and promote the welcome contribution of people seeking sanctuary.
"Those seeking sanctuary in Lambeth, be they refugees, asylum seekers or those on sponsorship, may have been through painful experiences or situations and need the time and space to heal. Many will have lost their homes and had to build new lives from scratch.
"No one understands healing better than people who have had to flee their homes due to conflict and persecution, and start building their lives from scratch. We have a lot to learn from you about how to hold on to hope when life seems impossible – and how art, creativity, and community can help us heal."
Lambeth has welcomed more than 215 Ukrainians to the borough this year under the Homes for Ukraine scheme following the Russian invasion of the country which has brought violence, fear and forced millions of people to flee their homes since February this year. To support this a team of Lambeth Council's Covid-19 contact tracer staff were redeployed to the Homes for Ukraine team to help local sponsors prepare for arrivals.
Among those to seek sanctuary in the borough is Svitlana Prystupa, an English teacher who was forced to leave her family home alongside her mum and siblings after Russian missiles began hitting their city Kharkiv. She has spoken about her experiences and hopes for the future.
Lambeth Council has also taken part in the Vulnerable Persons Resettlement Scheme, and has been able to welcome 31 Syrian families fleeing the country's brutal civil war.
For more information on the Homes for Ukraine scheme visit lambeth.gov.uk/housing/homes-ukraine-scheme.