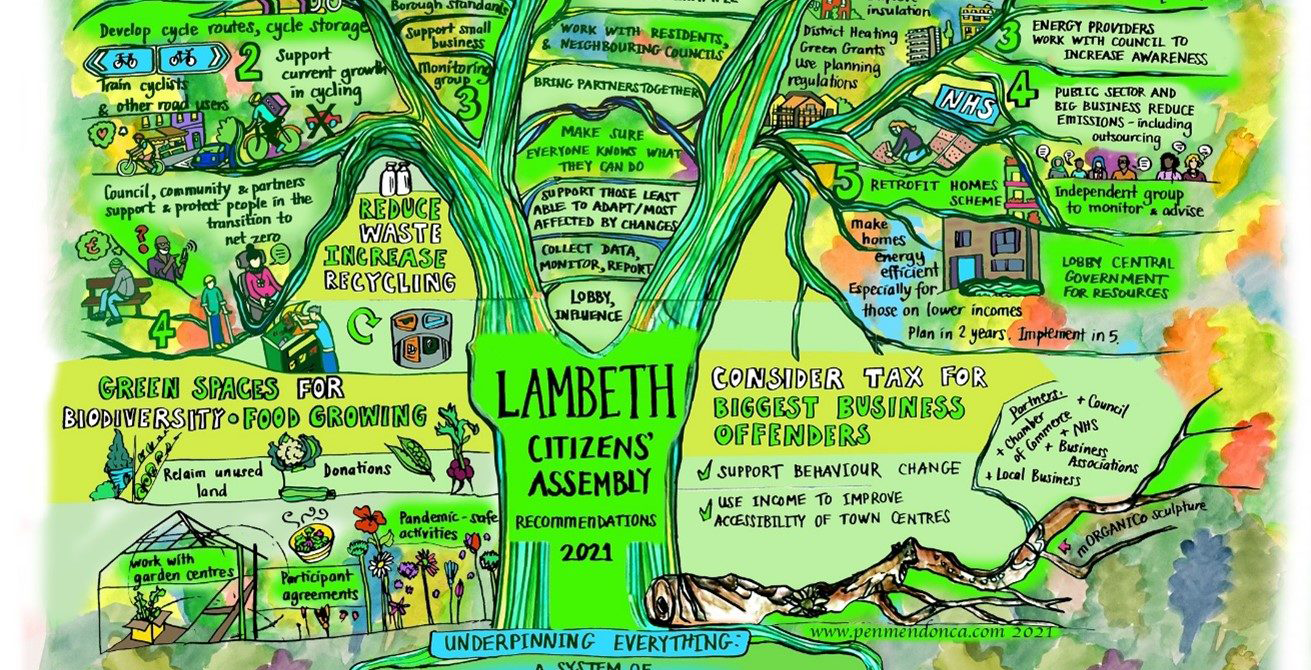 Lambeth's Citizens' Assembly on the Climate Crisis recently concluded, engaging almost 50 residents in 10 weeks of online workshops to develop solutions to the question:
We are facing a climate crisis: How can we work together in Lambeth to address climate change and its causes fairly, effectively and quickly?
Council leader, Cllr Claire Holland said: "With emissions from the council making up just a small portion of the borough's emissions, we realised collective action across the borough is essential to achieve net zero.
"I was clear that we needed citizens to come together on behalf of the whole borough, working with representatives of every sector and every walk of life, to consider how we will reach net-zero."
The Assembly report has now been published and can be read online here.
In the first two sections, the report shares details about how it all worked including recruitment, deliberation and online decision-making.
The recommendations reflected key principles that members wanted future decisions to be based upon including fairness, speed, effectiveness, accountability and community engagement.
In Section 4, the Report displays passionate reflections from Assembly members. Many said they felt daunted and saddened by the severity of the climate crisis and by the amount of work needed to address it globally.
Next Steps
Although there were 47 residents who took part directly in the Assembly, every resident, business, and organisation can get involved in the next stage: developing the recommendations into actionable and measurable targets for the borough to commit to. The recommendations will be presented to full council during Great Big Green Week next week.
The council and partners are currently looking at how we can engage residents, businesses and organisations across the borough to input into our climate action plan.
Efforts will be directed at ensuring Lambeth's diverse communities are represented and engaging with groups more impacted by the effects of the climate crisis, including young people and those who are more likely to be digitally excluded.
Cllr Holland added: "Just as the council are taking the radical action needed to cut emissions and adapt our borough for the future, so too do our big institutions such as our universities and hospitals, as well as developers, our businesses large and small, community groups and residents of Lambeth in general."
If you are interested in finding out more please sign up to our climate change updates. If you have ideas or would like to get involved, please email XDESSustainability@lambeth.gov.uk