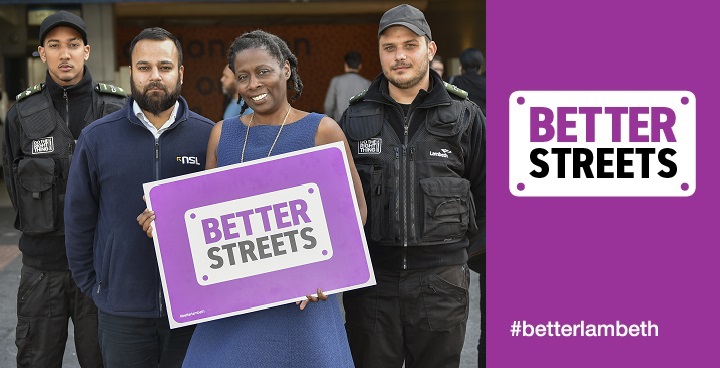 The fines send out a clear message that enviro-crimes will not be tolerated in Lambeth and that offenders must think twice before they act.
The majority of the fines – 2,402 of the total 3,171 handed out between 1 April and 31 August this year – were for littering and small scale fly tipping.
Other fines were issued for larger fly-tips, spitting or urinating, obstructing the highway, commercial waste offences and illegal street trading.
The crackdown is part of Lambeth's commitment to deliver Better Streets for the borough's residents.
Word from the Cabinet
Cllr Jennifer Brathwaite, Cabinet member for Environment & housing, said: "Residents rightly get angry and frustrated by litter and fly-tips in their streets, causing a nuisance and making their neighbourhoods feel dirty and scruffy.
"It annoys us as a council just as much – and it costs us a fortune to clear up.
"I'm glad officers have been out on the streets confronting offenders and issuing them fines that will make them think twice about their actions."
Enforcement officers
The fines, between £80 and £400, have been issued both by Lambeth's own enforcement officers and a team of environmental crime officers from contractor NSL.
The council has also committed to naming and shaming the worst offenders over the coming months to act as a further warning regarding environmental crimes.
---

See how you can get involved to help us create a Better Lambeth for everyone, through our key campaigns:
Read the latest Better streets, parks and open spaces news.