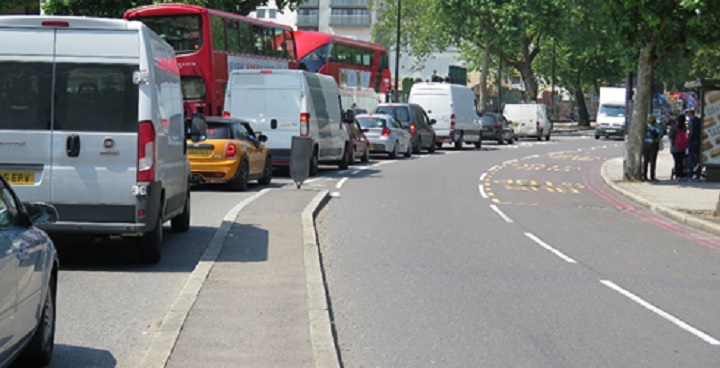 The main source of air pollution in London is road traffic; with many people living and working along main roads it is often difficult to avoid these areas. We have already taken steps to improve local air quality, such as our anti-idling scheme which encourages drivers to switch off their engines whilst stationary. However, air pollution from road traffic continues to increase along with traffic congestion.
London's population is set to increase to 10.1 million people by 2030; we will therefore require more delivery and servicing vehicles to supply Londoners with the good and services they require. Currently, almost 20 percent of nitrogen oxide emissions are from vans and trucks.
What are councils doing to improve air quality?
Low Emissions Logistics is a partnership between Lambeth, Southwark, Croydon and Wandsworth councils, created with funding secured through the second round of the Mayors Air Quality Fund.
The project aims to combine supplier deliveries and bulk purchase materials across all four councils, in order to reduce delivery traffic and therefore cut harmful emissions.  It is hoped this can also be a leading example for businesses in the area to follow suit, consolidating deliveries across a wide area and making a huge difference to the number of heavily polluting goods vehicles on our roads.
Work has started to examine all delivery contracts and look at the feasibility of setting up a single consolidation centre to which deliveries can be made, and then distributed to sites using smaller, zero-emission vehicles.
How can residents and businesses help?
Whether you are a local resident or a business there are many things you can do to help us reduce the number of polluting vehicles on our roads.
Residents can:
Use local collection facilities for personal deliveries
Buy local
Choose a supplier that uses ultra-low emission vehicles
Businesses can:
Work together with neighbouring businesses to share suppliers and bulk buy
Consolidate goods at local centres
Use local suppliers to reduce delivery time and emissions
What are the benefits for you?
Not only will you help to reduce air pollution which is harmful to health, but a reduction in the number of vehicles on our roads will create a much improved public realm. This is safer for walking and cycling and creates a more pleasant environment within which to live, work and do business. Businesses that share suppliers can also benefit from having greater purchasing power and negotiate savings from suppliers.
Find out more
If you would like more information please email us at sustainability@lambeth.gov.uk.