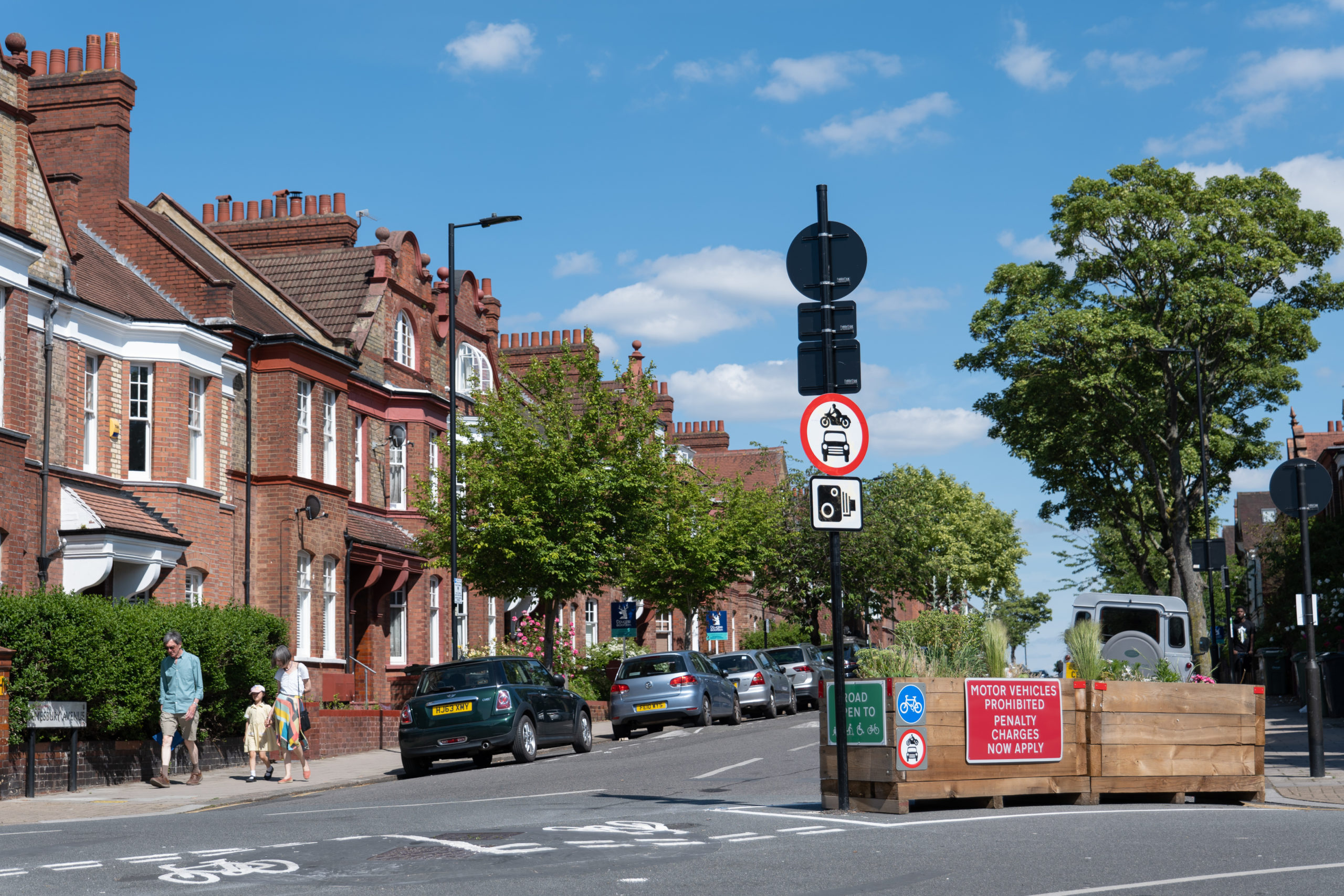 Both schemes were introduced as trials during the Covid-19 pandemic to protect public health and guard against an upsurge in traffic due to reduced public transport provision.
In each area some roads were closed to motor vehicles to reduce traffic speed and volumes, while maintaining access to all streets and allowing emergency service vehicles to pass through.
Lambeth Council's transport strategy recognises the role LTNs can play in promoting healthier ways of travel, reducing motor vehicle journeys, and protecting people from toxic air.
Low traffic neighbourhoods also support the Net Zero aims of Lambeth's recently published Climate Action Plan.
The plan aims to ensure that by 2030, at least 85 percent of journeys will be made by walking, cycling, or public transport and aims for a borough-wide traffic reduction of 27 percent.
The Streatham Hill and Tulse Hill LTNs underwent extensive public consultation earlier this year when residents and businesses were asked to give feedback and suggest improvements to the trial schemes.
Consultation feedback and extensive analysis of equalities impacts has shaped the Council's LTN Exemptions Policy and we will now make dispensations available for Blue Badge holders and other key service providers.
Monitoring data shows there were 4,500 fewer daily journeys in Streatham Hill and 2,000 fewer in Tulse Hill, while cycling in both LTNs also increased significantly.
Lambeth Council introduced five LTNs during the summer of 2020. Following public consultations last year, the council decided to make the Railton and Oval to Stockwell LTNs permanent. A decision on the trial Ferndale LTN will be made later this year.
Councillor Rezina Chowdhury, Cabinet Member for Sustainable Lambeth and Clean Air, said: "Building a borough that is fit for the challenges of the future means taking meaningful action to tackle the climate emergency, improve air quality and reduce the inequalities that are embedded in our neighbourhoods.
"These projects are an important part of a wider plan to make our streets safer and healthier, reducing traffic across Lambeth and the associated carbon emissions too. Over the coming months we will work with the community on the proposed improvements to the public realm in their neighbourhoods as well as bringing forward further improvements to enable the shift to sustainable modes of travel in the Streatham Hill and Tulse Hill areas."
The Streatham Hill and Tulse Hill LTNs will now be subject to a final Cabinet Member decision which expected to be made the June 8.