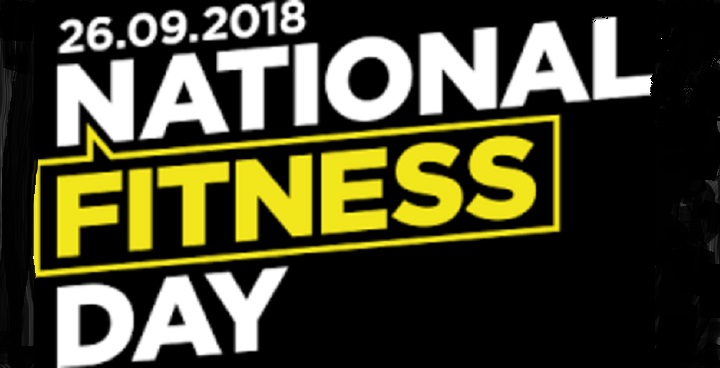 Now in its eighth year, National Fitness Day is a ukactive initiative, aimed at inspiring people around the UK to take part in exercise, whilst raising awareness of the importance of leading healthier and more active lifestyles.
Fitness Day in Lambeth
In Lambeth, Better leisure centres are here to inspire you with a day of free events including:
Word from the Cabinet
Cllr Jim Dickson, Lambeth Cabinet Member for Cabinet Member for the Voluntary Sector, Partnerships and Community Safety, says: "Lambeth is part of this National Fitness Day because we are strongly committed to getting the message across that physical activity plays a key role in better health. We hope people in Lambeth find these free taster events motivate them to continue with physical activity."
Better centres
Marco Coppola, Health & Fitness Manager at GLL said: "We are delighted to once again support ukactive's National Fitness Day. Better Leisure Centres have a range of exciting events taking place on the day, to suit people of all ages and abilities and we encourage everyone to head down to their local Better leisure centre and take part."
Borough wide cycle ride
Lambeth leisure centres will also be hosting a borough wide cycle challenge to raise money for Cancer Research UK. Anyone can donate £1 to cycle as far as they want. Their total distance will be added with everyone else engaging at the centre. A participant from the winning centre and a participant from everyone who enters will then be randomly selected to win a month's free membership. Participating centres: Brixton Recreation Centre, Clapham Leisure Centre, Ferndale Community Sports Centre, Flaxman Sports Centre, Streatham Ice and Leisure Centre, and West Norwood Health and Leisure Centre.
---
For more information
For details of Lambeth's sports and leisure centres events on National Fitness Day, see the Council's events calendar and search by sports and fitness or by date 26 Sept
To find your nearest Better leisure centre, visit www.better.org.uk