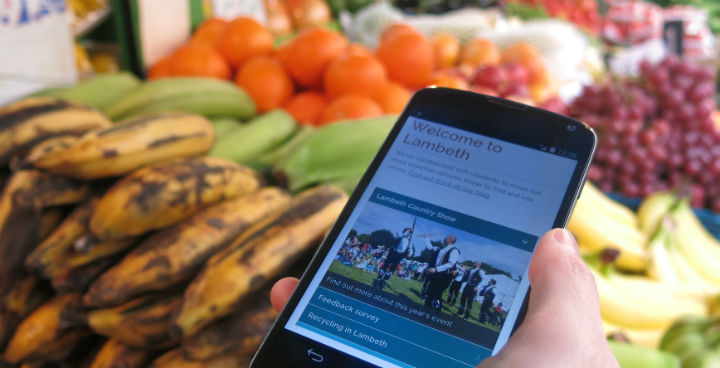 We're really proud of what we've achieved, not least for the following reasons:
we delivered the project on time. We said we would launch on 29 January 2014 and we did!
we were under budget; not all of the project cash got spent, so we handed some back
we hired local people to work on the site – three of the small team we had all live in Lambeth
we actively engaged with residents right from day one, and did more user testing than any of us have ever done on a project. Read more about our user testing activities
we put our users first. One of the project principles was that we shouldn't be making decisions based on just our (albeit expert) opinions, we should be looking at testing, research or evidence to back them up
the site is responsive – it works on mobiles, tablets and any screen size, so you can browse the site however and wherever you prefer
the new site is accessible – this means we've done what we can to make sure people of all abilities can access the site and its features
this website will save the council money. Every customer contact online costs on average nine pence. On the phone that rises to £2.59 and face to face, £8.15.
New site, new features
If you haven't already seen the site, have a look around. There's a new design and lots of new features, including:
neighbourhood pages for the different areas of Lambeth, where residents can find out the latest consultations, events in their area, popular places and what people are talking about on Twitter
a variety of maps, where people can find their nearest services, contact information, opening hours, customer centres, educational establishments, leisure centres, libraries, recycling points and more
You can also find consultations, improved online forms and events pages, where community groups will be able to register and post their own events.
Let us know what you think
Thank you to each and every one of you who got in touch and contributed – whether that's online, at a drop-in session, at one of our usability testing sessions or on email.
We'll keep on improving the site, so do let us know if you have any more comments by filling in our online feedback form.
Kate, Kat, Rebekah, Kelly, John, Stephen, Toria, Glenn, Tim and Jimmy from the Lambeth web project team
Find out more about how we made the site at madeinlambeth.co.uk