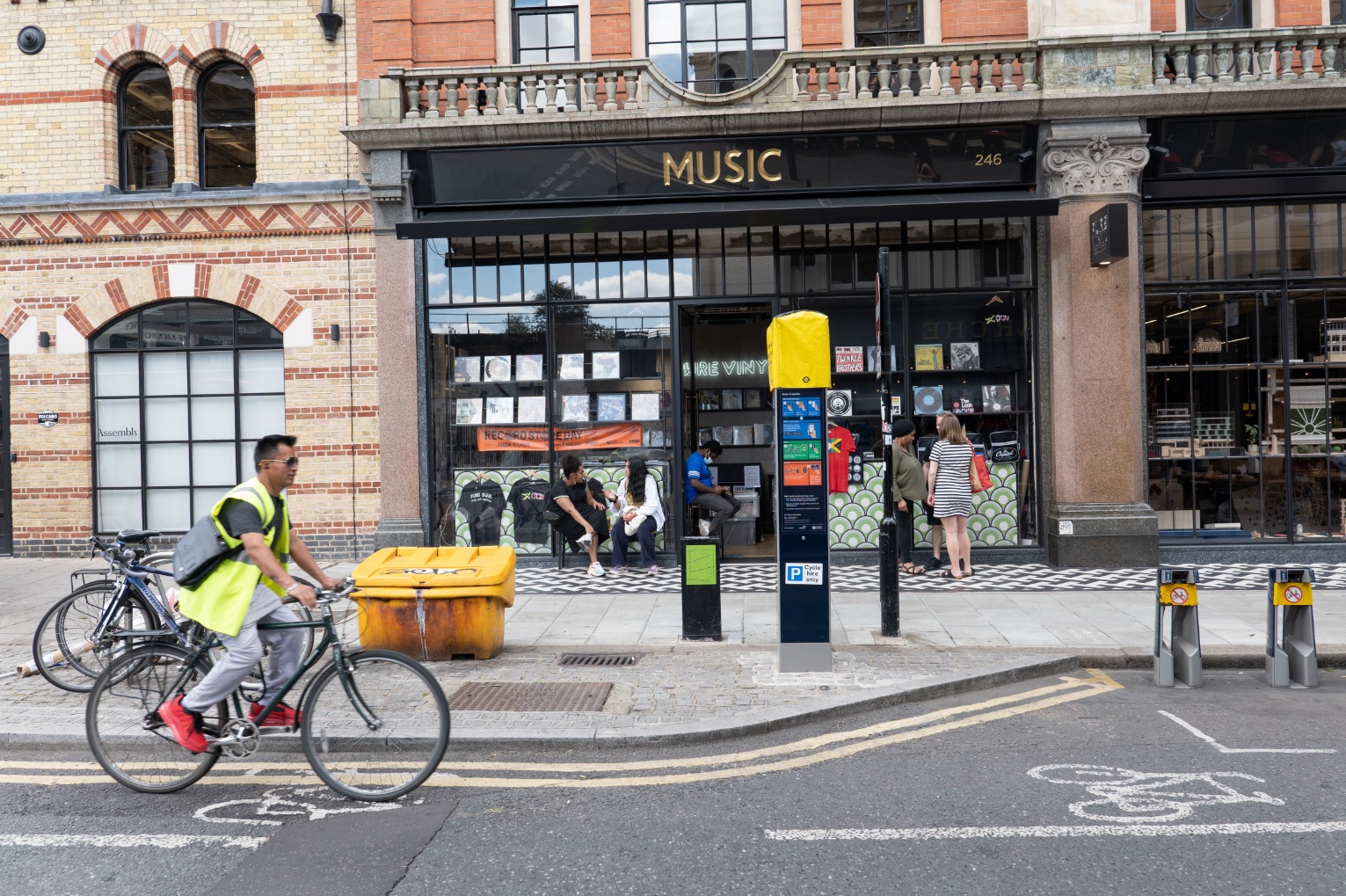 The Ferndale LTN was introduced as an emergency measure during the Covid-19 pandemic to limit motor vehicle traffic on designated roads to protect public health and support local transport services.
Throughout the trial period the council measured key objectives such as reducing road danger, encouraging people to travel in more active and healthy ways, supporting the local economy, making high streets more pleasant and improving air quality.
Lambeth Council is now planning to make Ferndale LTN permanent after an extensive public consultation held earlier this year found the majority of respondents felt positively about the scheme.
Following feedback from residents and businesses, a series of road improvements that support residents and businesses have been included in the proposals.
Improvements include:
E-Cargo bike rental scheme launched on Pulross Road, hosted by Papa's Café.
Deliver sustainable travel improvements such as cycle training and more bike hangars.
Introduction of dropped kerbs and measures to make the area more accessible for everyone.
In Dalyell Road/Combermere Road, four rain gardens will be installed at the junction and a new 1,600m2 Sustainable Drainage System.
Improve crossing on Bedford Road from Ferndale Road.
The council would also review options for reducing through traffic on Landor Road and extra space will be created in Ferndale Road West to allow vehicles to pass one another more easily.
Lambeth Council adopted its Climate Action Plan this year, which sets out a range of key objectives that are required to reduce Carbon Dioxide emissions by 2030.
One requirement is to lower overall motor vehicle traffic by 27 percent using a range of measures to make local journeys safer and more enjoyable to walk or cycle.
Throughout the trial phase Lambeth Council monitored vehicle movements and air quality within and around the LTN.
The recently published stage two monitoring report found the total volume of motor vehicles within the LTN has reduced by 47 percent.
Overall traffic reduced by 6 percent – or around 6,000 vehicles a day – on internal and boundary roads of the LTN. The number of cycle journeys on internal streets rose by 58 percent, while there was a 55 percent increase in cycling on boundary roads.
Levels of pollution have reduced on some roads within and around the Ferndale scheme.
The proposals for Ferndale LTN are the fifth scheme to be considered by the council, following previous permanent decisions in Railton, Oval to Stockwell, Streatham Hill and Tulse Hill LTNs.
Cllr Rezina Chowdhury, Cabinet Member for Sustainable Lambeth and Clean Air, said: "The proposals to make Ferndale Low Traffic Neighbourhood permanent are very welcome.
"Throughout the trial phase we have seen the level of vehicle traffic reduce, however we want to be clear in saying there is still more to do across Lambeth.
"We are committed to listening to feedback to build on the success of the LTN in the future.
"The current LTNs alone will not solve traffic issues across the borough so we are looking at making further improvements in neighbourhoods and with our partners at TfL on main roads.
"We believe we can all do our bit to raise air quality by leaving our cars at home for short trips and consider walking or cycling instead."