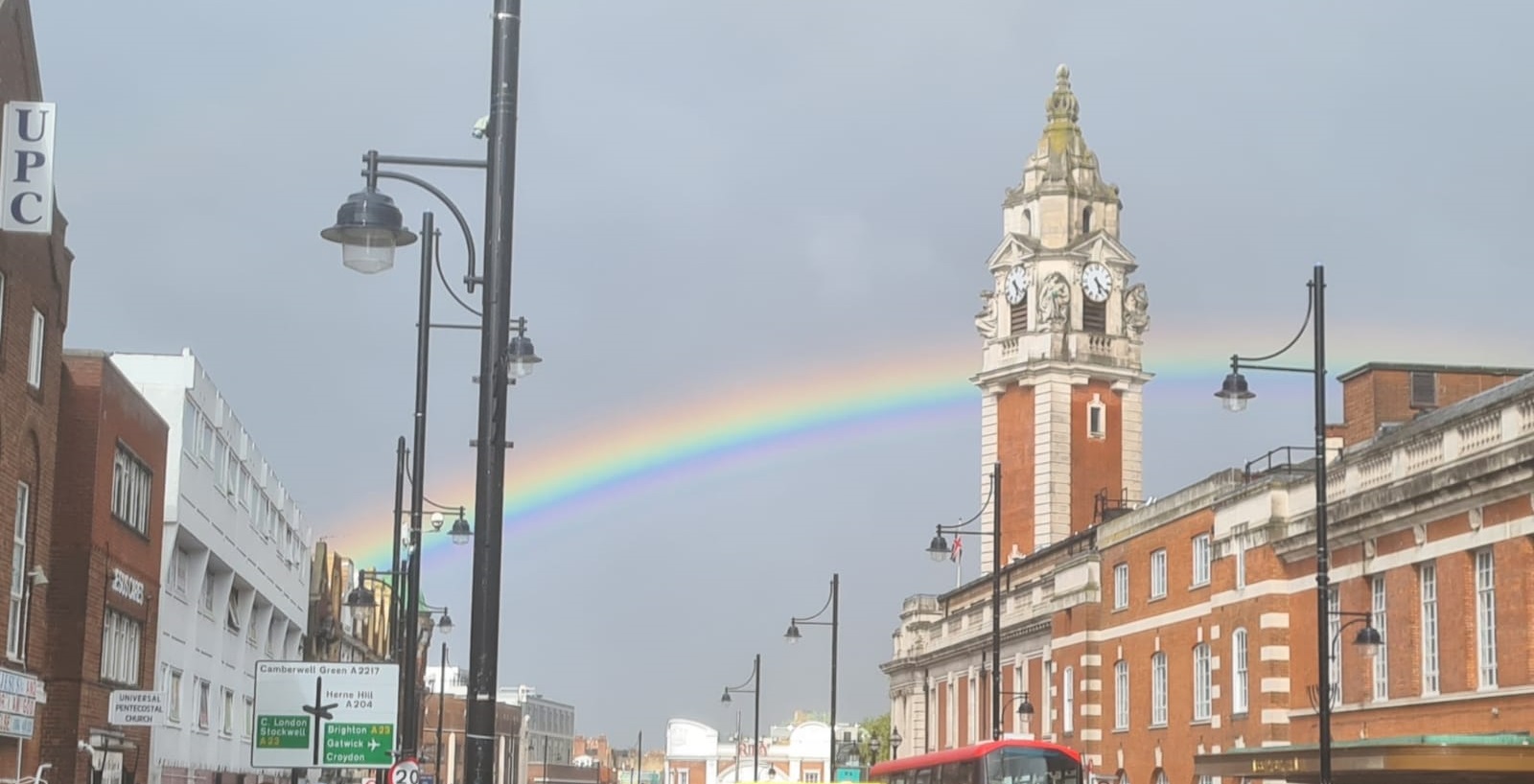 July 1st  2022 marks the 50th anniversary of the first Pride March in London. This time in the calendar was chosen because it's as close to the original date of the infamous Stonewall uprising in New York. Fifty years after first marching together through London, the LGBTQ+ community and Allies still stand proudly together for legal rights and human rights.
Pride in Pride
Lambeth is home to one of the UK's largest LGBTQ+ communities and Lambeth Council is proud to have worked with the community on initiatives like:
The UK's first permanent Rainbow 'zebra crossing' at Brockwell Park
Economic Resilience Funding to help LGBTQ+ venues survive Covid-19 lockdowns.
Opening the UK's first dedicated trans sexual health, counselling and wellbeing service at King's College Hospital in partnership with the NHS and our neighbour boroughs.
Leading London Councils' pan-London HIV testing and prevention programme 'Do it London', aiming for zero new infections by 2030.
Home to the first dedicated LGBTQ+ retirement community in London.
Working to end LGBTQ+ domestic violence with charity Galop.
Signing up to HouseProud pledge in housing services.
Homelessness prevention services focused on the LGBTQ+ community/
Supporting inclusive education in schools
Opening fostering services for LGBTQ+ people – both couples and single people – to care for children.
Rolling-out the 'Pride in Practice' training and accreditation scheme to GP practices and – in the near future – to voluntary sector partners and community-led organisations in the borough.
Councillors campaigning for HIV prevention drug PReP to be made widely available.
Researching with Lambeth's LGBTQ+ population on health and society, including access to LGBTQ+ friendly services and the impact of Covid on loneliness and wellbeing.
Hosting safe spaces for teenagers who identify as LGBTQ+ or are questioning their sexuality that offer mentoring, art and social activities.
Annual celebration of LGBTQ+ History Month with authors, book clubs, artists, archivists, historians and adult and young readers invited to events in all Lambeth Libraries.
Changing Council recruitment and workplace policies to be Bi, Trans and Non-Binary inclusive and working with Stonewall to become a Diversity Champion.
Lambeth flies the flag for Pride
This year, for the first time (alongside again flying the Progress Flag with its rainbow stripes and the colours of the Trans and People of Colour flags), Lambeth Council will mark Pride Month by lighting up the Town Hall for the day of the 50th Pride March.