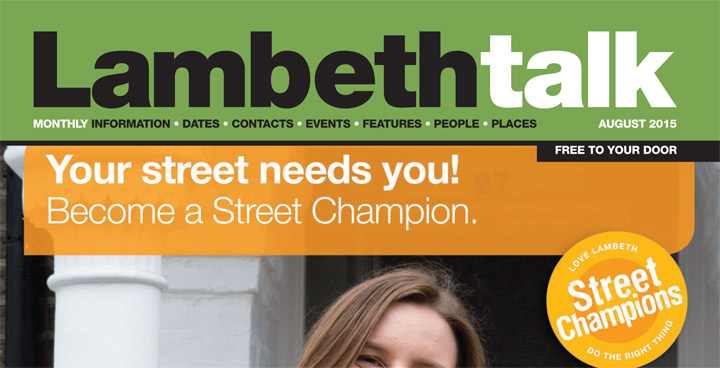 There's hardly a dull moment in Lambeth and again we have plenty of news and updates about things happening in our wonderful borough.
On page 6 we update you on plans to roll out 20 miles per hour speed limits in built up areas borough wide. All part of our commitment to making Lambeth a safer and greener place.
Nominations are still open for the Lambeth Community Awards and on pages 8 and 9 we go through the categories and introduce some of last year's amazing winners.
In our regular 'From the community' section we hear from Lambeth Money Champions who are working with local people to help others struggling with debt – see page 10. Then, on page 11 we hear from Vauxhall City Farm who want more people to come along and get involved in  life on the farm.
On page 12 we highlight some of Lambeth's citizens who are working together to tackle fly-tipping and saying a firm 'NO' to rubbish.
In our regular what's on guide, pages 13 to 14, we have taster sessions, tea dances, local theatre productions, flying displays and volunteering opportunities. Thinking ahead, on page 15 you'll find details of the Lambeth Heritage festival happening throughout September.
Download Lambeth talk August 2015
Have an idea for Lambeth talk?
If you have something you want to tell residents and local businesses about or if you know of someone, a project or organisation in the borough that you think would be great to feature in Lambeth talk let us know.
Email lambethtalk@lambeth.gov.uk or leave a comment below.