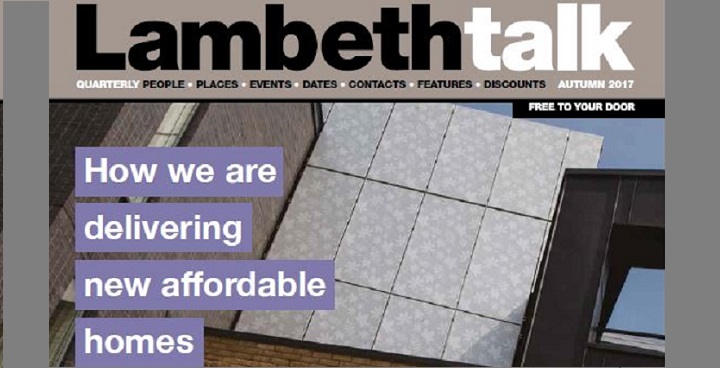 In this edition:
Fight for cleaner air. We are doing all we can to improve air quality in Lambeth. Sign our Better Air petition (Better Streets, page 6)
All stars in Lambeth. Thanks to the hard work of parents, teachers and pupils, 96 per cent of Lambeth Schools are rated good or outstanding by Ofsted (Better Schools page 8)
Helping the over 50s find jobs. We support the work of our partners High Trees and Tree Shepherd offering opportunities to get a better job or start your own business (Better Jobs page 10)
How we deliver new affordable homes. New developments for all, plus the extra care scheme for people over 55. (Better homes page 180)
Black Thrive. A partnership aiming to improve prevention and treatment of mental illness for Black people in Lambeth (page 14).
Oasis Hub Youth. Young people deserve a bright future and Oasis can help them find their way towards fulfilling, healthy and positive paths (page 15).
Sports in Lambeth. Local sports opportunities will keep you active and help your community (page 17)
14 Lambeth's parks and open spaces received Green flag awards this year and are now recognised as some of the best in the United Kingdom (page 22)
Winners of Mayor's Civic Pride Competition, congratulations! (page 21)