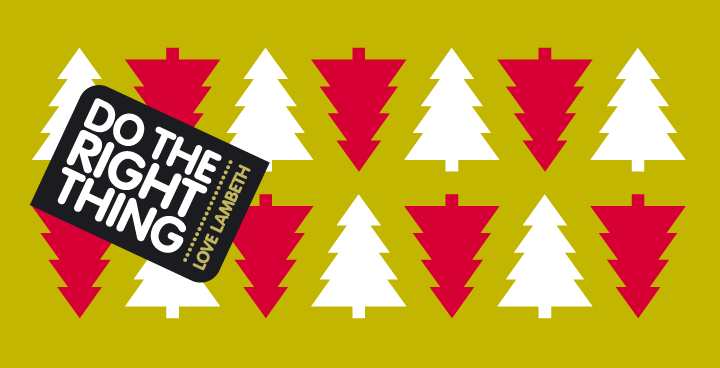 Update (12/01/2016)
Please note due to a high number of people putting out Christmas trees for recycling, some trees have not been collected yet. The team is working hard to collect them all as soon as possible. Please check this webpage for future updates. We apologise for any inconvenience this has caused.
Kerbside Collection
If you would like us to collect your Christmas tree along with your recycling and rubbish, please place it out on the pavement on your collection day from today, until the end of January. Please remove all decorations and plastic stands.
Collection points
You can also take them to one of the following collection points between Saturday 9 and Saturday 23 January. Please remove all decorations and plastic stands.
Archbishop's Park, Carlisle Lane, SE1
Clapham Common, Windmill Drive, SW4
Streatham Common, rear of Upper Common car park, SE1
Lambeth Reuse and Recycling Centre, Vale Street (Closed Tuesday and Wednesday), SE27 9PA
Estate collections
If you live on an estate, please place your tree in your bulky waste collection area.
What happens to the collected trees?
All trees collected will be taken to a large composting facility. The finished product is used to improve farmland around London, reducing the need for artificial fertiliser.