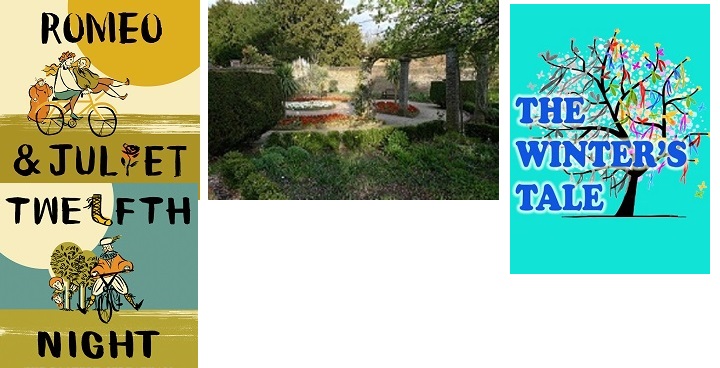 There's theatre for all ages at Streatham Rookery:
The world's first cycling theatre company, The HandleBards, pedal from venue to venue with the set, props and costume necessary to perform environmentally sustainable Shakespeare.
The Festival Players also bring a Shakespeare play – A Winter's Tale, an intriguing mix of drama and comedy.
Brixton-based theatre company Sixteen Feet follow their outdoor Alice in Wonderland and Jungle Book with another journey into classic children's books – The Wind in The Willows
Clip Theatre present an interactive music and drama treasure hunt through Rookery Gardens for under-12s.
Right for the setting
Dominic Leary of SCCoop said: "We're committed to providing cultural activities within the beautiful grounds of the Rookery. We ensure these activities are appropriate to the setting. Some fundraise for our work in the gardens. Others are free of charge from our partners, the Friends of Streatham Common. We aim to have something for everyone. Enjoy your summer at the Rookery."
What's on?
A Winter's Tale, 8 July – The Festival Players
Sparked by obsessive envy, King Leontes sets in motion events which affect two kingdoms and two generations. This premier professional all-male company is on tour. Book tickets
The Wind in the Willows, 9 – 13 August – Sixteen Feet Productions
A promenade performance of this much-loved story around the Rookery. For ages 5 and up. Duration 1hr. Book tickets for all dates and times
Rookery Adventures, Music and Treasure Hunts, 18 August – Clip Theatre
Amazing, role-playing adventure to find the Magic Flower Power teddy bear and defeat the Wicked Weed Queen! Together we'll have fun, find clues and treasure and explore the Rookery! Please note there are sessions for ages 4-7 and 7-11, please check before you book
Twelfth Night, Friday 31 August – The Handlebards
Expect riotous amounts of energy, a fair old whack of chaos, and a great deal of laughter. Book tickets
Romeo and Juliet, Wednesday 5 September – The Handlebards
Romeo and Juliet as you've never seen it before! Romeo and Juliet fall in love, despite both families hating each other. Book tickets
---
For more information