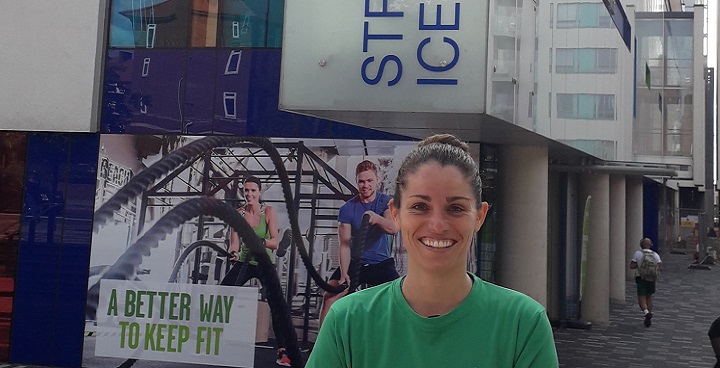 Swimming Teacher Marina has been voted 'best swimming teacher in Lambeth', going through to the second round of a national competition.Marina has taught at Streatham and West Norwood Health and Leisure Centre for over three and a half years. She teaches children from pre-school upwards as part of the weekly Learn to Swim programme. Marina was nominated 'best swimming teacher in Lambeth' by pupils, parents and work colleagues all of whom were impressed her dedication, enthusiasm and commitment to her job.
Dedicated and hardworking
Anna, General Manager at Streatham Ice and Leisure Centre, said: "Marina is a hugely dedicated and hardworking individual. She's inspired and encouraged a huge range of swimmers to enjoy and benefit from their time in the water. Marina is able to make even the most nervous swimmer feel comfortable and confident in the water, while encouraging the more able to progress and hone their skills."
Regional semi-final
More than 700 teacher nominations were made nationwide and Marina goes through to a regional semi-final. National judging will take place at 2012 Olympic venue, the London Aquatics Centre. Commenting on her win, Marina said: "I really enjoy teaching and when the children are grateful that I have taught them to swim it makes me happy"
More information
The 'best teacher' initiative is the brainchild of leisure operator and charitable social enterprise Better, which operates 5 pools across Lambeth and is the biggest provider of swimming lessons in the UK, employing over 1.400 swimming teachers and running more than 18,100 swimming lessons each week. The Swimming Teacher of the Year Award is also supported by the Swimming Teacher's Association (STA) and Speedo, representatives of whom will make up part of the final judging panel.
GLL is the largest UK-based charitable social enterprise delivering leisure, health and community services. Under the Better brand, we welcome 46 million customer visits per year. GLL also run the GLL Community Foundation focused on supporting local projects and the GLL Sport Foundation; the largest independent athlete support programme in the UK.