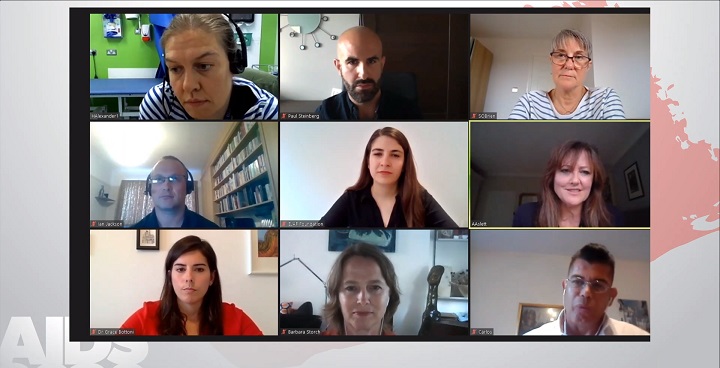 Lambeth Council, The Elton John AIDS Foundation (EJAF), The National Lottery Community Fund, ViiV Healthcare, Comic Relief, and Big Issue came together in the world's first Social Impact Bond (SIB) focused on HIV treatment and care.
Improve care, prevent infection
Lambeth Council commissioned this work in Lambeth, Southwark, and Lewisham (LSL) to address the boroughs' disproportionately high HIV prevalence. An estimated 1,000 residents live with HIV unaware of their status. Bringing them into care improves their health, and prevents others from being infected, as people on adequate HIV treatment cannot pass the virus on.
Testing and treatment
 Halfway through the three-year Social Impact Bond (SIB), more than 120,000 people were tested and over 180 South Londoners living with HIV entered treatment, with 114 receiving a new diagnosis of HIV and attending their first treatment and 68 returning to treatment after leaving.
Word from the Cabinet
Cllr Danny Adilypour, Lambeth Council Cabinet Member for Health and Social Care, said: "We're proud to have commissioned work that prioritises bringing people living with HIV into treatment. This targeted initiative goes beyond the HIV services already provided by the NHS and local authorities to truly engage people living with HIV where they are – at their GP's surgery, in the Emergency Departments of our local hospitals, and even in community spaces. This work is directly reducing the spread of HIV and increasing the health of our community."
 Finding links to care
 Hospitals, primary care, and community organisations developed distinct activities through the SIB to find patients and link them to care. Hospitals in the programme have set up universal HIV testing in their A&E departments, so all adults with blood drawn have an HIV test unless they opt out. GP Federations are helping their practices implement activities, including increased HIV screening and targeted work with HIV-positive patients not in care. Community organisations go into public spaces, test for HIV, and provide supportive services to those diagnosed with it.
Focus on patients
 In its first 18 months, this project proved that diverse stakeholders can come together to develop varied but connected HIV activities across a complex health system. The model places greater focus on patients themselves and utilises a bespoke approach to engage individuals in HIV services. The SIB was established as a proof of concept, so when the SIB ends in December 2021, successful activities should be adopted as public services.
More information
For more details, including the history of the Social Bond, see the news pages in the Big Issue
For details of how SIB testing has revealed the numbers of new positive diagnoses and increased the numbers of people starting or returning to treatment, see the Elton John Aids Foundation website
Find a video conversation between Anne Aslett, CEO of the Elton John Aids Foundation and Grace Bottoni, GP and HIV champion from One Health Lewisham, about the work in Lambeth and its neighbours, on the EJAF website or on YouTube