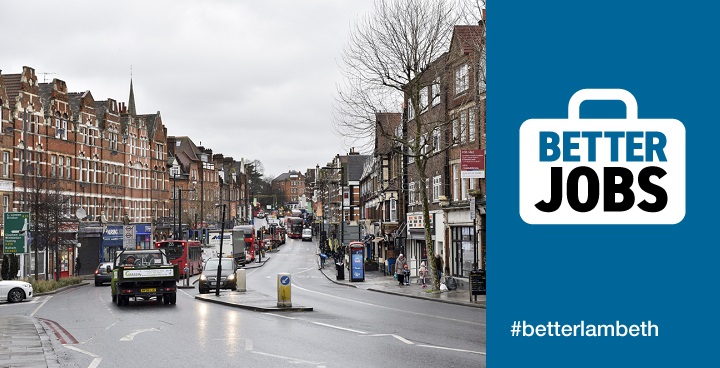 Over 83% of firms that voted opted to keep the InStreatham BID, which will mainly be funded through a levy from local businesses. The BID will invest the money into boosting Streatham's economy – by promoting the area, reducing business costs and improving the environment.
Since InStreatham was first established – with council support – in 2013, it has benefited from over £260,000 a year in levy income, in addition to additional funding attracted by the BID. The BID works closely with the council to create an environment which supports existing businesses to grow and new businesses to start-up.
The BID now has plans to further improve Streatham and develop it as a destination for shoppers, businesses and visitors from across London.
Word from the Cabinet
Matthew Bennett, Lambeth's Cabinet Member for Planning, Regeneration and Jobs, said: "This is great news for Streatham. The BID has been the driving force of a whole series of improvements to the area over the last five years.
"They have now secured a clear mandate to deliver their plans to further improve the shopping experience, put on exciting cultural events and promote Streatham as a destination for shoppers, businesses and visitors."
An incredible five years
Oli Osibo, InStreatham chairman and owner of Fix Streatham High Road, said: "Following an incredible first five years, we are delighted that so many Streatham businesses have voted to back to BID for a second term.
"Over the next five years, we will be focusing on attracting new businesses to locate in Streatham – ensuring the high street meets local needs; making sure the streets are clean and the roads are safer; and celebrating Streatham through our annual programme of events."
InStreatham priorities
InStreatham has set out three priority areas of activity that align with the council's ambitions for Streatham:
"Destination Streatham" will promote Streatham as a destination across London
"Shop Streatham" will work to attract and support new businesses and start-ups that meet the needs of local residents
"Celebrate Streatham" will promote Streatham's rich heritage, green spaces, schools and architecture, with the aim of positively influencing people's perceptions of the area. Increasing the number of cultural and creative events, providing investment and support and working with partners to increase entertainment, arts and theatre within the area.
The renewal ballot closed on Tuesday 6th March 2018. 45% of businesses voted and 83% of them voted "Yes" to continuing with the BID. Based on rateable values, 94% of business in numbers voted "Yes".