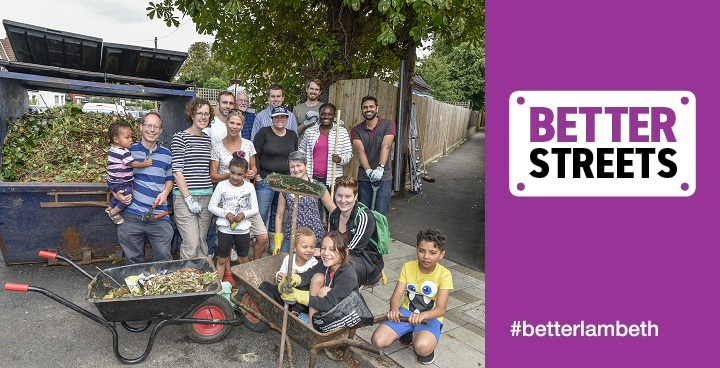 Many local residents use Russell's footpath to cut through from Streatham station and the High Road to surrounding homes and facilities. Sadly, the footpath can sometimes feel unwelcoming and unpleasant to use, attracting anti-social behaviour.
Lambeth Council organised a skip, pruning and gardening equipment for the local community to cut back over-grown trees and sweep up leaves and litter. This is what is great about the Freshview scheme – residents come together and identify what is needed in the community and the council provides tools and expertise to enable them to make improvements.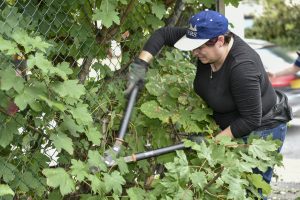 Residents of all ages, with and without gardening experience, came together to with spades of energy to make the footpath feel lighter and safer – the skip was soon full to brimming!
The council also lent us wood and a workbench to build two new flower planters, to mark out the Madeira Road and Valley Road footpath entrances. These have since been varnished and filled with flowers and shrubs, and will be cared for by nearby residents.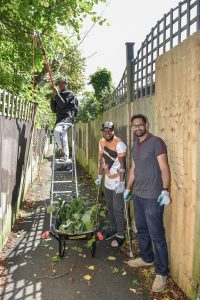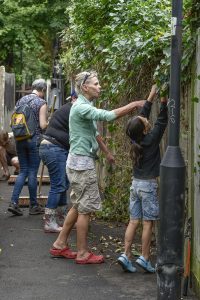 We only had the time to focus on the middle section of the footpath, but a Friends of Russell's Footpath Group has formed, and we will continue to monitor the footpath environment and champion regular action to make it safe and welcoming.
Top tips for creating Better Streets:
---

See how you can get involved to help us create a Better Lambeth for everyone, through our key campaigns:
Read the latest Better streets, parks and open spaces news.