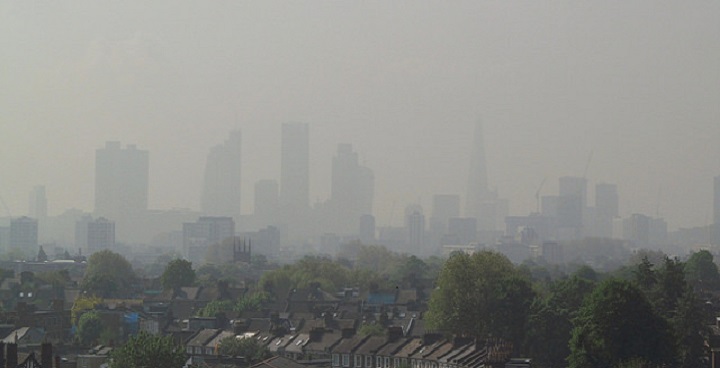 The new Clean Air Lambeth page will allow people who live and work in Lambeth share their views on how Lambeth  can tackle air pollution across the borough.
Areas of Lambeth are badly affected by high concentrations of Nitrogen Dioxide (NO2) and other harmful particulates linked to vehicle emissions, wood-burning, construction and gas-based heating systems.
These polluting gases are linked to over 100 resident-deaths and over 750 emergency hospital admissions from lung and heart disease per year. It has been estimated that particulate air pollution has contributed approximately 15% to Covid-19 mortality.
Lambeth's Citizens' Assembly on the Climate Crisis and forthcoming Climate Action Plan bring together our residents, organisations and business's vision for a fairer, greener borough, setting targets for tackling greenhouse gas emissions.
Action to clean our air has immediate impacts on the health outcomes of our residents as well as longer term benefits for climate-related risks.
Our new Air Quality engagement gives you the chance to learn more about air pollution specifically and have your say on the measures you want to see implemented.
We know that policy aimed at tackling air pollution works. Following the introduction of electric buses and taxis as well as better cycling infrastructure and greening projects, our Annual Air Quality report showed between 2014 and 2020, there was a 62% fall in NO2 in Brixton Road, a 52% decrease in NO2 around Vauxhall and a 30% reduction in Streatham Green.
In response Lambeth Council is developing a set of policies aimed at improving the quality of the air and has adopted strict World Health Organisation targets.
Your input on our Clean Air Lambeth engagement website will help us reach our Air Quality Vision for Lambeth and feed into our Air Quality Action Plan 2023-2025 – a set of actions and steps for our borough to improve air quality.
The new Clean Air Lambeth page will be a place for everyone who lives and works in Lambeth to share their views on air quality in the borough, learn about air pollution and what the council is doing about it.
It will also be the place to keep up to date with the development of the councils next Air Quality Action plan that will be published in January 2023.
For more information visit our new air quality site.