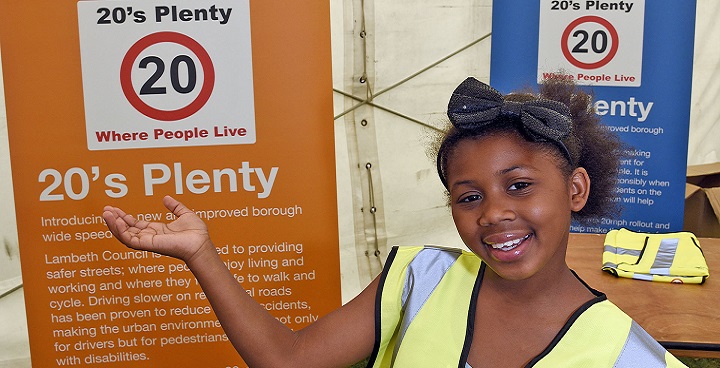 Reducing motorcycle accidents
The borough's first Motorbike PitStop will be taking place on Wednesday 25 November between 4 and 6pm, at the Waterloo IMAX roundabout. The event is a joint enterprise between Lambeth and the Motorcycle Safety Team from the Roads and Transport Policing Command. The purpose is to engage with riders who live in the borough or regularly ride through it, promote training initiatives, and hear what riders have to say about their experiences on Lambeth's roads.
In 2014 31 riders were killed or seriously injured on roads in the borough and PitStop is one of a number of measures designed to target the issue.
Lambeth's Transport Team offers free places on BikeSafe and ScooterSafe courses for riders who live, work or study in the borough, whether they use their bikes for pleasure or for commuting. BikeSafe and ScooterSafe Rider Skills Days are led by professional police motorcyclists – who are all keen bikers. The aim is to make riders neater, smoother, safer and more confident to help reduce the number of motorcyclists killed or seriously injured on London's roads.
Working with schools and nurseries
The Metropolitan Police's Safer Transport Team will be joining Lambeth staff to run road safety sessions at a number of primary schools next week. Children will learn about the benefits of lower speeds and find out how the police enforce speed restrictions.
Copies of 'Walk about, Talk about', Transport for London's new Road Safety DVD for children and their carers, will be distributed to 6500 pre-school and reception aged children in the borough. The DVD explores ways in which families can stay safer on London's roads and how parents and carers can be good role models.
Children at Lambeth primary schools have also been invited to design a poster to promote the benefits of driving at 20mph.
Three winners will each receive a £75 voucher for their class and three runners up will receive a £50 voucher. The winning posters will also be used in the Council's upcoming promotion of the 20mph limit across the borough.
20's plenty
As part of the aim to have the safest and greenest streets in the capital, all Lambeth's roads will have a 20mph speed limit from April 2016. Driving slower on residential roads has been proven to reduce traffic accidents, making the urban environment safer, not only for drivers but for pedestrians, cyclists and motorcyclists, which make up 80 per cent of serious and fatal collisions.
Find out more about the new speed limit at www.lambeth.gov.uk/20mph