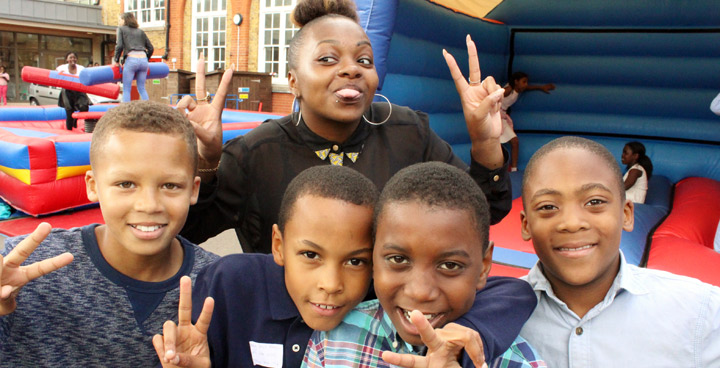 Young People Matter (YPM) is a charitable organisation committed to nurturing the potential of children, promoting healthy living and fostering a sense of social responsibility.
In 2007 there was so much worry and angst around gun-crime. Young people just needed something positive to engage with, so the charity's founder, Kemi Folarin, applied for a tiny pot of money to do just that.
Since then, the organisation has grown into a multiple award winning service provider with a youthful mind-set and even stronger social heart.
We tailored our children and young people's services to include breakfast and after school clubs and half term and summer holiday camps. We've designed curriculum enriching programmes focused on community and citizenship in secondary schools, whilst continuing to run our famed weekly Boy's and Girl's Nights.
For adults, we developed the social enterprise training centre Aspire to Elevate offering free QCF (NVQ) courses, as well as some really fun intergenerational programmes working with seniors. Most recently we launched a brand new community partnership called Stockwell Matters.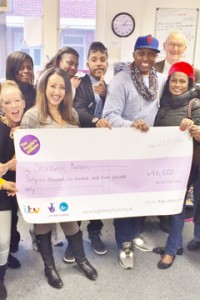 Stockwell Matters is the winning People's Millions (2014) campaign. YPM allied with local parents, children, youth, seniors, Tenant and Resident Associations and smaller community groups to win by public vote, a grant worth £46,602 to deliver programmes and activities at The Old Laundry, Stockwell Gardens West.
New computer equipment will be purchased to train young adults, lone parents and seniors. Young people will also benefit from free skills training, free fitness clubs, community cohesion events and a seniors' lunch club.
To find out more about Young Peoples Matter including events and activities, visit www.youngpeoplematter.org or call 020 7274 4503.
Get involved
For us to help as many young people as possible we cannot do it alone. If you are an enthusiastic individual and would like to work with a diverse group of people, email info@youngpeoplematter.org